Tuesday, September 20, 2022
12:00-4:00pm ET
Online, anywhere
Join the Hindu American Foundation for a one-day policy webinar featuring a fireside chat and two panel discussions on issues impacting the Hindu-American community.
Register Here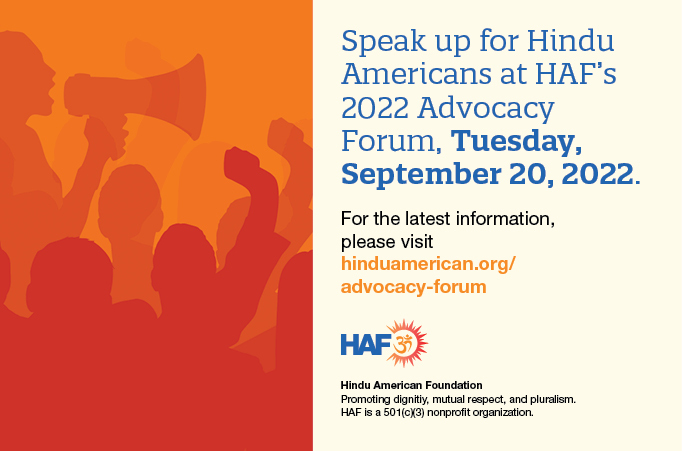 Fireside Chat With Dr. Vikram Sampath: Defining Hindutva
What does Hindutva actually mean? Translated literally, Hindutva means "Hindu essence", which proponents have long interpreted as living a life in accordance with Hindu teachings. In Western media, Hindutva is synonymous with "Hindu nationalism" or even "fascism." So which definition is correct? Join us for a fireside chat with renowned author Dr. Vikram Sampath as he dissects the history, politicalization, misappropriation and weaponization of Hindutva, offering his views on what Hindutva means today.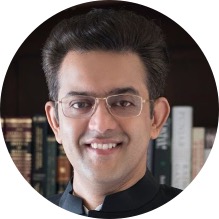 Dr. Vikram Sampath is a Bangalore-based historian and historical author of eight acclaimed books, including Splendours of Royal Mysore: the Untold Story of the Wodeyars; "My Name Is Gauhar Jaan: The Life and Times of a Musician", "Voice of the Veena: S Balachander, A Biography", "Women of the Records", "Indian Classical Music and the Gramophone: 1900-1930" and "Bravehearts of Bharat." His two-volume biography—"Savarkar: Echoes from a Forgotten Past" and "Savarkar: A Contested Legacy" went on to become National Best Sellers and were acclaimed by Indian Prime Minister Shri Narendra Modi. In 2021 Dr. Sampath was conferred the honour of being elected as a Fellow of UK's prestigious Royal Historical Society. He was awarded the Sahitya Akademi's first Yuva Puraskar in English literature and the ARSC International Award for Excellence in Historical research in New York for his book on Gauhar Jaan. The book has also been adapted to theatre as a play "Gauhar" by Lillette Dubey and is being adapted to a Bollywood film by Ashutosh Gowariker. Dr. Sampath was among the 4 writers and artists to be selected as a Writer-in-Residence at the Rashtrapati Bhawan in 2015. He has a Doctorate in history & music from the University of Queensland, Australia and was a Senior Research Fellow at the Nehru Memorial Museum and Library, New Delhi. He is also an Aspen Global Leadership Fellow and an Eisenhower Global Fellow 2021 and is an Adjunct Senior Research Fellow at the Monash University, Australia. An Engineer/mathematician from BITS-­Pilani and an MBA in Finance from S. P. Jain, Mumbai, Dr. Sampath is also a trained Carnatic vocalist. He has established the Archive of Indian Music, India's first digital sound archive for vintage recordings, is the Founder-­Director of the Bangalore Literature Festival, Indic Thoughts Festival and 'ARTH-­A Culture Fest'.
Samir Kalra, Esq. is the Managing Director for HAF. Based in the Bay Area, CA, he holds a JD from Santa Clara University School of Law. Mr. Kalra leads the Foundation's human rights and public policy advocacy efforts and has led human rights fact finding missions, served as a panelist at multiple Congressional briefings, and authored formal testimony for Congressional Hearings on human rights, foreign policy, hate crimes, and immigration. He has also led HAF's textbook reform and Don't Erase India education campaigns in California, and has testified at California State Assembly and Senate Committee Hearings on Education and Hate Crimes. He previously served on Rep. Eric Swalwell's (D-CA) Immigration Advisory Committee."
Panel I: Combating Genocide Denial With Active Remembrance
"Hindus aren't victims!" "Hinduphobia isn't real!" Hindus are often gaslighted about our community's storied oppression, and the horrors we have faced are routinely diminished and denied. This phenomenon is not unique to the Hindu community, and we invite you to learn alongside us how other faith communities have countered similar denial campaigns. Join us for an interfaith panel discussion as leading advocates share how their communities employ "active remembrance" to combat denial about human tragedies like the Holocaust, Armenian genocide, Bengali-Hindu genocide, and Kashmiri ethnic cleansing.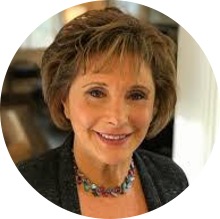 Peggy Shapiro is the National Director of Special Projects for StandWithUs, an international educational organization. A child of teenage Holocaust survivors, Peggy was born in a displaced persons' camp in Landsberg, Germany. She immigrated to the United States as a young child and was raised in Chicago and its suburbs. She was one of the founding members and past president of the Association of Children of Holocaust Survivors in Chicago and the co-founder  of the International Second Generation Association, which was formed in 1982.  In cooperation with Yad Vashem Memorial, Peggy collected and documented over 4,000 pages of testimony for Chicago-area residents who had lost families in the Holocaust. The Book of Remembrance, which resulted from these documents, is displayed in its own room in the Illinois Holocaust Museum. She was appointed as special advisor to the President of the United States Holocaust Memorial Council by Nobel Peace Prize Laureate. She retired from the City Colleges of Chicago, where she was a professor and chairperson for 31 years. She was then awarded the City of Chicago's Kathy Osterman prize for excellence in teaching and honored as a "Distinguished Professor" of the City Colleges. Under Peggy's leadership, StandWithUs presented hundreds of in-person Israel education programs to tens of thousands of community members of diverse denominations, races, and ethnicities. She works closely with HAF to bring greater understanding and stronger alliances between the Hindu and Jewish communities.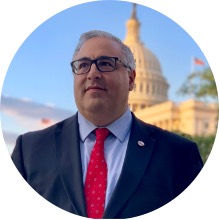 Aram Hamparian is the Executive Director of the Armenian National Committee of America (ANCA). In this role he serves as this national advocacy organization's point-person with the Administration, Congress, the media, and the Washington, DC foreign policy community. In cooperation with regional offices, more than 60 local chapters, dozens of coalition partners, hundreds of community affiliates, and thousands of grassroots activists, he works daily on a broad range of legislative, policy, research, political, campaign, media, coalition, and community-related concerns. He has testified before Congress, lectured at the National Defense University, the Foreign Service Institute, and USAID, been quoted by the New York Times, Wall Street Journal, Washington Post, AP, and Reuters, and appeared on CNN, BBC, RT, Al Jazeera, and many other media outlets.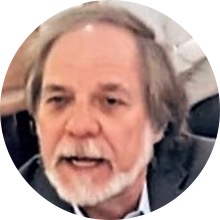 Dr. Richard Benkin is a human rights activist who burst onto the human rights scene in 2003 with a one-man campaign that freed a Bangladeshi journalist imprisoned and tortured for opposing radical Islam's rise and encouraging relations with Israel. He since has helped people escape terrorist violence, stopped an anti-Israel seminar in Australia, and worked with Pashtuns and other nationalities facing Pakistani oppression, among other things.  He goes wherever needed, in large cities and remote villages, to comfort victims, confront miscreants and complicit officials, and gather evidence of human rights abuses. For over a decade and a half, Benkin has been fighting to save Bangladesh's Hindus, helping to break international indifference about their plight. He calls that work his dharma. He is currently focused on stopping anti-Hindu pogroms and other violence during Durga Puja. Dr. Benkin also is helping to get former Afghan allies out of Afghanistan to safety, many of whom face Taliban and Pakistani ISI hit squads. Dr. Benkin holds a doctorate from the University of Pennsylvania, and regularly serves as an expert witness in asylum cases. He is the author of A Quiet Case of Ethnic Cleansing: the Murder of Bangladesh's Hindus.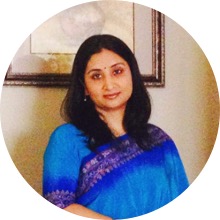 Sunanda Vashisht is a writer, political commentator and a columnist. She writes for several news portals and has been a columnist for Daily News and Analysis (DNA), India based newspaper published from Mumbai, India. Her bylines have appeared in Houston Chronicle, Denver Post, Indian Express, Economic Times, Swarajya, MyIndMakers and many others. Her area of focus has been conflict ridden state of Jammu and Kashmir and she has written extensively covering all aspects of conflict that is considered the most volatile region of South Asia. In 2015, she co-founded MyIndMakers- a new age media company that enables the exchange of global ideas and solutions. In 2019, she represented the Kashmiri Pandit voice and addressed the human rights situation in Kashmir at the US Congress' Tom Lantos Human Rights Commission. In a testimony that went viral, she was the first to talk about Kashmiri Pandits and their genocide in US Congress.  Sunanda Vashisht travels extensively around the world speaking about Kashmiri pandits and their plight.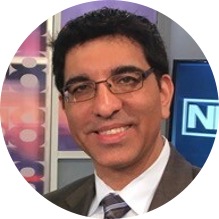 Dr. Rajiv Pandit is a native of Kashmir active in the leadership of numerous organizations that advocate for Kashmiris, including serving as a board member of the Indo-American Kashmir Forum and the Hindu American Foundation. He has led multiple briefings for the US House and Senate, and in 2019 he co-led a delegation of Kashmiris to meet Prime Minister Modi during his US visit. As Medical Director of the Kashmiri Overseas Association, he was recognized for leading his organization's efforts to reduce the impact of covid 19 in Jammu and Kashmir.
Panel II: Women's Rights Are Human Rights
Where are women's voices? In the many narratives about India and Hindus, women are often sidelined or absent altogether, particularly in discussions about human rights. But women's rights are fundamental human rights. Join our panelists as they discuss the progress and continued challenges of  Hindu and Muslim women in the Indian Union Territory of Jammu and Kashmir as well as vulnerable Hindu girls in Pakistan.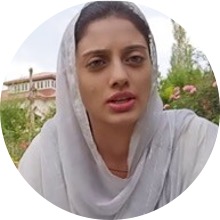 Yana Mir is Editor-in-Chief of The Real Kashmir News, Born in Anantnag, Kashmir, she then moved to Mumbai, where she obtained her MBA in 2015. Yana then returned to Kashmir where she is Editor in Chief of The Real Kashmir News, which is one of only a few media houses based in the Kashmir valley and has a reach of millions. A few years ago, her uncle, who was elected to the position of Sarpanch, or head of his local village, was shot dead by militants. She overcame this tragedy to become Vice President of the All J&K Youth Society. And last year, she organized the first of its kind fashion show, to showcase the design and modeling talent present in the valley. She has also worked in rural villages to educate and empower women.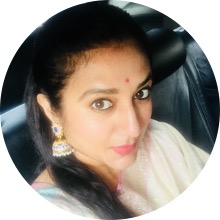 Manu Khajuria is an author and activist from Jammu Kashmir. A native of Jammu Region and proudly tracing her roots to Bumnal a small village in Bishnah Tehsil of Jammu District, her focus is the Region, it's history, culture and current issues. Her first book has recently been published – Mountain Goddesses – which looks at Dharmic Femininity and alternative female role models, digging deep into the rich tapestry of folk lores & traditions of Jammu Region.  She is Founding Director of Voice of Dogras, a community organization which espouses the rights of the Jammu Region and aims to preserve and promote its unique history and cultural identity. She has presented many papers and been a TV Panelist in India and abroad showcasing the historical legacy of the Dogras and giving voice to the aspirations of the people of Jammu Region. She has curated many seminars and through her organization Voice of Dogras created a body of audio-visual content on Jammu & Kashmir, including a Documentary titled "October 26th" on the Accession of Jammu & Kashmir to India in collaboration with the Hari Tara Charitable Trust, Jammu. She was the Director of the Jammu Kashmir Festival which was the first such cultural festival on Jammu & Kashmir to be curated in London in 2016. She is the General Secretary of Friends of India Society International UK, an organization which has been strengthening relationship between UK and India since 1975. She was awarded the prestigious Maharaja Gulab Singh Memorial Annual Award 2019 by the Trustees of Maharaja Gulab Singh Trust under the Chairmanship of Dr Karan Singh for her outstanding contribution in the promotion of Dogra culture, history and legacy. She was felicitated by the Ministry of Women & Child Development, Twitter India & Breakthrough India with Web Wonder Women award in 2019. She graduated with honours in Sociology from Lady ShriRam College, Delhi University and has a Maters Degree in Social Work from Tata Institute of Social Sciences, Mumbai.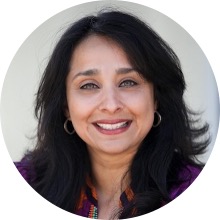 Suhag Shukla, Esq. is Executive Director and a co-founder of HAF. She holds a BA in Religion and JD from the University of Florida. Ms. Shukla has helped steer the Foundation to being recognized as a leading voice for civil rights, human rights, and religious freedom. She's been instrumental in the development of a broad range of educational materials and position papers and blogs for a variety of platforms. Ms. Shukla has served on the Boards of the Nirvana Center, Main Line Indian Association, and YWCA of Minneapolis. She was also a member of the Department of Homeland Security Faith-Based Security and Communications Subcommittee. Ms. Shukla is actively involved with Chinmaya Mission, serves on the board of the Bhutanese American Organization of Philadelphia, and is a thought partner for the Interfaith Center of Greater Philadelphia's Paths to Understanding Public Art Initiative. Shukla is a member of the board for the National Museum of American Religion and serves on religious advisory committees for the Council on Foreign Relations, the Humane Society of the United States, and the Department of Homeland Security's Subcommittee for the Prevention of Targeted Violence Against Faith-Based Communities and is a member of the First Amendment Center's Committee on Religious Liberty and the United Nations Women's Gender Equality and Religion platform. Shukla was named one of twelve "faith leaders to watch in 2017" by the Center for American Progress.