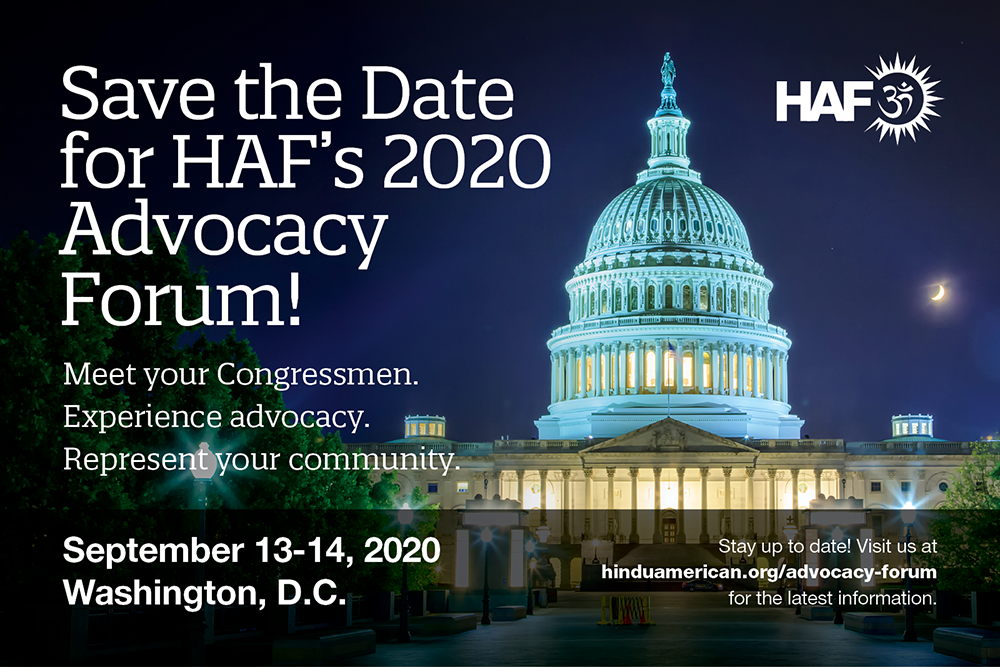 Here's what you missed at last year's Advocacy Forum…
Want to be noticed by a high profile audience?
Talk to us about sponsorship opportunities for the Advocacy Forum and how it can benefit your business, while supporting HAF's mission.
Contact Seetha Aiyar to learn how you can partner with us.
2019 Advocacy Forum Award Winners
Award for the Advancement of Hindu Human Rights
Deepak Ganju (Miami, FL)
Vijay Sazawal (Germantown, MD)
Sunil Fotedar (Spring, TX)
Award for the Advancement of Dharmic Arts & Sciences
Subhash Kak (Stillwater, OK)
Arti Tiku Kaul (Woburn, MA)
Ashok Koul (Providence, RI)
Dharma Seva Award
Bansi Pandit (Glen Ellyn, IL)
Friend of the Community Award
Rep. Brad Sherman (D-CA)
Mahatma Gandhi Award for Advancing Pluralism 
Sam Brownback, Ambassador-at-Large, Office of International Religious Freedom, United States Department of State