Education
We work towards an equitable and accurate portrayal of Hindus and Hinduism in K-12 textbooks and in classrooms; promote a balanced understanding of Hindus and Hinduism as a lived tradition in academia; and, improve narratives about Hindus and Hinduism in media.
Advocacy
We advocate for policies that enhance the wellbeing of Hindus in the United States, secure the human rights of Hindus around the world, promote peace, prosperity, and pluralism in India, the spiritual homeland of Hinduism; and, advocate for solutions aligned with or inspired by Hindu teachings, for the benefit of all people and the planet.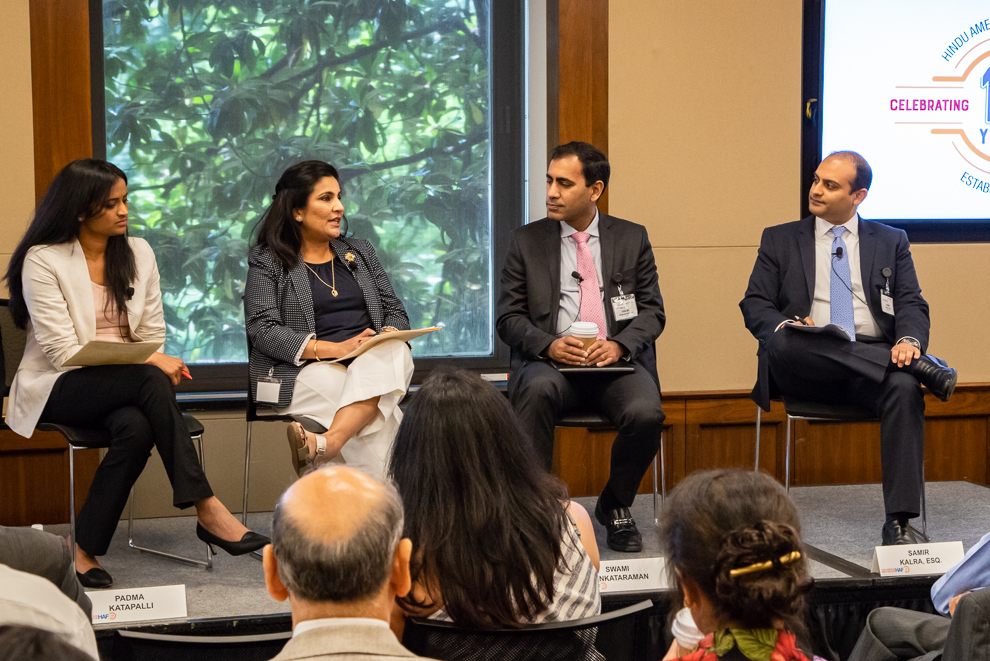 Community Empowerment
We help empower Hindu American communities and partner institutions, enhance the wellbeing, safety, and security of Hindu communities and institutions, build a culture of advocacy, and promote the recognition of Hinduism and Hindu contributions to society.