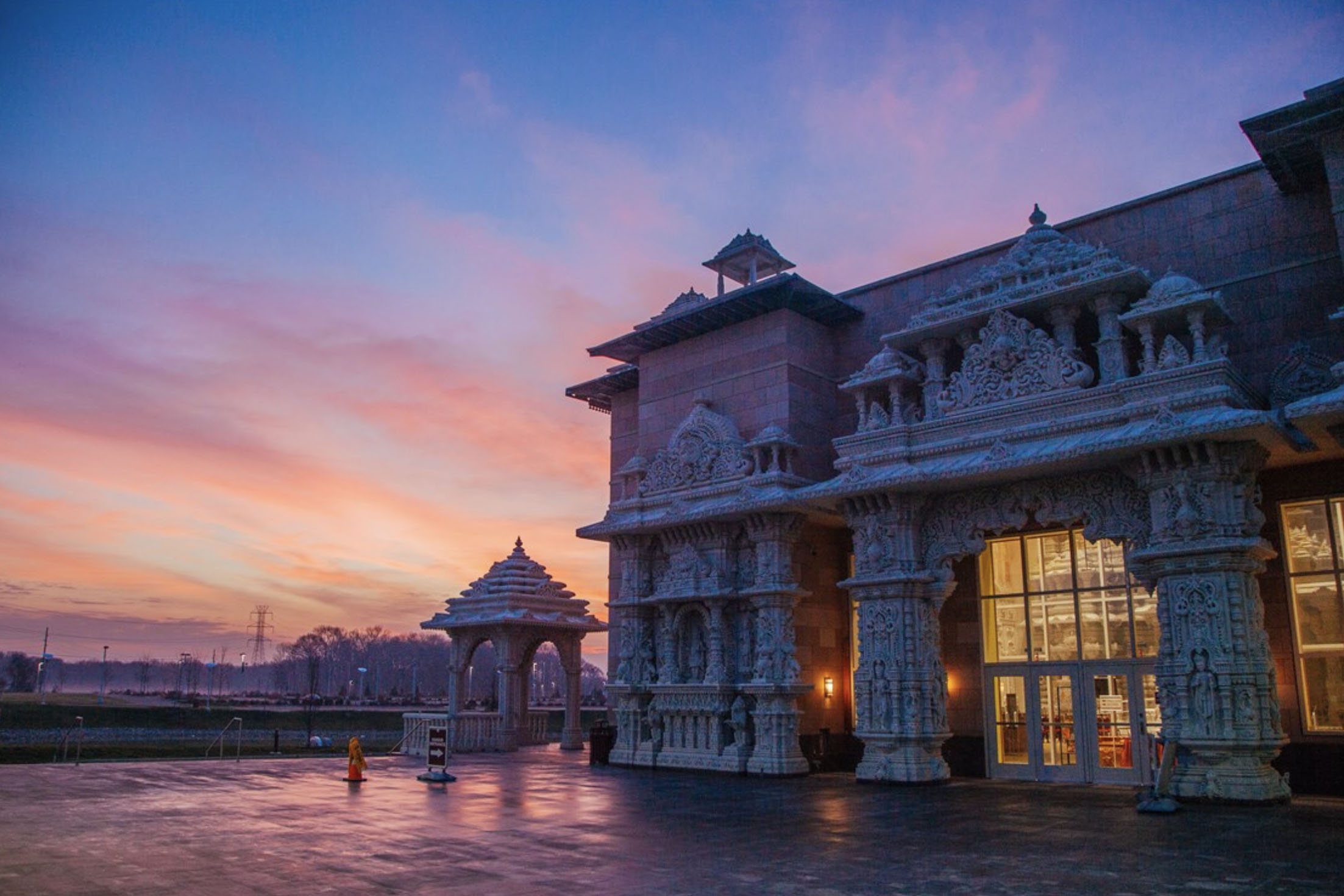 A month ago a bombshell exploded in the middle of the case of alleged caste discrimination and exploitation of Indian-origin temple builders at the BAPS Shri Swaminarayan Mandir in Robbinsville, New Jersey. 
In India, in the middle of July,  twelve volunteer workers who had previously spoken out against BAPS signed an affidavit that they had in fact been coerced into their testimony by Swati Sawant, an immigration lawyer who identifies as Dalit, and that no discrimination against them had occurred nor were they subjected to abusive working conditions. 
The testimony these workers and others stated formed the basis for a May 2021 guns-drawn, pre-dawn raid by Federal law enforcement, violating a highly sacred space. The unprecedented raid was accompanied by a simultaneous New York Times exposé which characterized the widely respected Hindu institution of BAPS as something close to slave-traders, the temple itself compared to the Temple of Doom from the Indiana Jones film series by other writers, and was even used to malign the current government of India, since BAPS originates from the same state as Prime Minister Narendra Modi. 
Now, those workers stating under oath that they were made to make false allegations are certainly not all of the workers alleging mistreatment in Robbinsville. The initial lawsuit had six named plaintiffs, who stated they were filing the suit "on behalf of themselves and all others similarly situated."  Following the raid some 110 workers were taken from the temple grounds. Where they are being held, we do not know.
Nevertheless, these statements of coercion are indicative of the everything-is-not-as-it- seems nature of the entire case. 
Everything is also not as it seemed — and as widely reported and cited by college administrators and lawmakers in multiple states — in the case of alleged caste discrimination at Cisco Systems either. 
This past spring, after the two Indian origin defendants, Sunder Iyer and Romana Kompella, filed a motion for sanctions against the California Civil Rights Department (CRD), which filed the case, on the grounds that the CRD engaged in prosecutorial abuse, fabrication and suppression of key evidence, and allegations that John Doe's claimed lacked factual and legal basis. Following years of having their livelihoods destroyed and lives upended, following the defendants' motion the state of California voluntarily dismissed its case against the engineers.
The exact reason why the engineers themselves were in effect cleared of wrongdoing is not public knowledge, though court filings indicate that the CRD withdrew its case against them in exchange for them withdrawing their sanctions motion against the state. Cisco as an organization is still in meditation with the State.
It's all straight out of EM Forster's 1924 novel A Passage to India (made into a play in 1960 by Santhu Rama Rau and a film by David Lean in 1984). 
For those that are unfamiliar with the story, set in pre-independence India, an English woman, Ms. Quested, who had come to India to marry a member of the Indian Civil Service, befriends an Indian doctor, Dr. Aziz.
Skipping over many intricate plot details, the story culminates with Dr. Aziz being accused of attempting to rape Ms. Quested. Despite the entire legal system of the Raj, including Indian members of law enforcement, and English public sentiment, set against Aziz, ultimately Ms. Quested recants her story on the witness stand, saying she was entirely mistaken, her testimony influenced by the heat of the pre-monsoon Indian sun, the complexity of her personal life, and a braying public and government presuming Dr. Aziz to be guilty. Despite being legally cleared by the court, Dr. Aziz's life is ruined.
One hundred years after the publication of A Passage to India and three-quarters of a century since India's independence, it sometimes seems we have not gotten much farther along in our attitudes and behaviors. 
BAPS was in essence presumed guilty by the press and the government. Federal law enforcement barged in seemingly expecting to find beaten, emaciated workers chained to beds and in need of immediate medical attention, as ambulances accompanied the raid. The public commentary, shaped by the initial reporting, was overwhelmingly painting Hindus as oppressors. Activists, including some ostensibly progressive Hindu groups, issued statements condemning the situation, presuming the initial story presented by the plaintiffs and an activist was true to the word. 
The same happened with the Cisco engineers. 
Publicly available court documents showed that Sunder Iyer for years had maintained he was an atheist and written blogs against caste discrimination. The same documents showed that Iyer had actually recruited the individual suing him — a former college classmate who identified as Dalit — with a starting package valued in the millions, and that Iyer had offered another self-identifying Dalit colleague major leadership positions in his group — meaning a position the state's plaintiff claimed discrimination over was actually held by another Dalit. Public court documents also showed that Ramana Kompella behaved no differently towards the plaintiff as did a white fellow supervisor, yet Kompella was the one charged.
Though this evidence at minimum strongly called into question the certainty of the allegations, the state of California proceeded to charge them. Based on these charges, the media, activists, and politicians presented the defendants as a stereotype: wiley Brahmins who, of course, would oppress anyone perceived as lower than themselves in social standing. It wasn't just a predilection to discriminate, the reporting insinuated and complaint by California's lawyers stated. It was a religious duty to do so because they were upper-caste Hindus. 
When uncovered through basic legal research by the Hindu American Foundation, links to this potentially exonerating evidence were provided to journalists who had previously covered the case. None wrote follow up pieces based on it.  
As A Passage to India closes, we find that Dr. Aziz has moved away — to cool, far-off Kashmir in the film — rebuilt his career, and has started a family. It's a happy enough ending after months of public shaming, a man's life ripped apart in front of the public, based on false accusations. 
We can only hope that such a happy ending is ultimately reached, after months and years of public shaming and blaming, for both BAPS and the Cisco engineers. 
We can also hope that next time such allegations are made, the media and public do a better job of withholding judgment until all the evidence is uncovered. And that government agencies and lawyers base their cases and actions on all of the available evidence, not just racist stereotypes and that which supports the case they want to make.