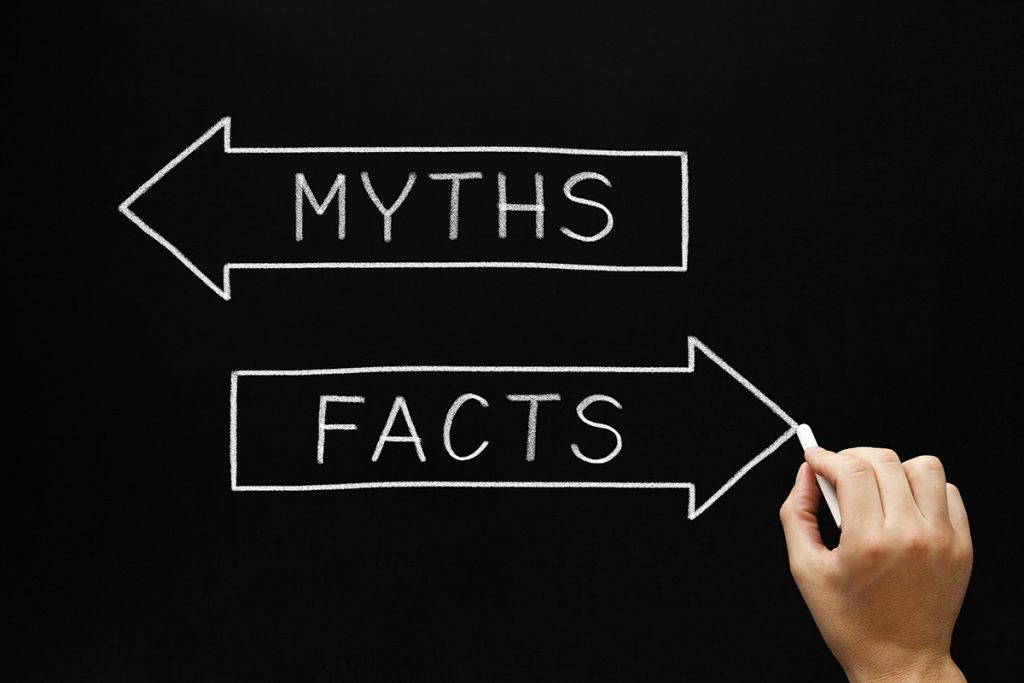 Eoin Higgins sent a series of question regarding the Foundation's relationship with Rep. Tulsi Gabbard (D-HI), the first Hindu American elected to the US Congress, for an article he was writing for readsludge.com.  The article is predicated on the Hinduphobic presumption that Hindu leaders donating to a Hindu American political leader is somehow suspect — that such support is fueled by ulterior, even unAmerican motivations.
We found the basis of this questioning repulsive, but engaged Higgins knowing that remaining silent would corroborate Higgins' bias against HAF and Hindu Americans.
The Hindu American Foundation (HAF) responded, in the interest of transparency and fairness, to each of Higgins' questions, and a follow up question, with publicly available and verifiable information.  
In spite of Sludge's policy vis a vis its parent company, Civil.co's Civil Constitution, which requires "reasonable efforts by the author of the work or those who publish that work to verify the truthfulness of that fact," Higgins opted to selectively omit responses and incorporated unsubstantiated and uncorroborated testimonials in order to malign and defame HAF. Moreover, by publishing this piece without requiring due diligence, Sludge editors have violated their own articulated ethical standards.
Below are his questions exactly as asked in in an email dated 12/23/2018, and answered on 12/25/2018 followed by an open letter to Higgins and staff of Sludge and Civil.co (emailed on 12/26).
At the time of this posting, Sludge and Civil.co had not responded and Higgins agreed only to correct a date and include HAF's denial of any connections to groups in India.
EOIN HIGGIN'S QUESTIONS AND RESPONSES PROVIDED BY HAF
What is the nature of the Congresswoman's connections to HAF?
Rep. Gabbard's relationship to HAF is similar to that of other lawmakers who champion the causes HAF advocates for in the realms of civil and human rights. HAF has worked with Rep. Gabbard as well other lawmakers on both sides of the aisle on issues such as separation of church and state, marriage equality, hate crimes prevention, fair immigration, women's access to healthcare, gun safety reform, human rights throughout the world, and cultural proficiency about Hinduism in education and the media.
She is also one of dozens of lawmakers who have received awards from HAF for their demonstrated commitment to mutual respect, dignity, and pluralism.
Is the over $26,000 in donations from the board/officers of HAF unique to the Congresswoman, or are there other politicians in the US that receive this level of support? If so, who are they?
No, these donations are not unique, though we do not keep track of the political contributions made by our directors, staff, or donors. The political contribution history of our Board members and officers is publicly available, and you'll find they've contributed to a variety of candidates over the years at similar levels.
Indeed as the first Hindu American elected to Congress, Rep. Gabbard naturally enjoys the support of many Hindu Americans. Now with several more Hindu and Indian Americans in national and state office, they too receive similar levels of support from HAF leaders and the wider community. The Hindu American community supports candidates from both major political parties, including candidates that represent this country's diversity of race, religion, and political persuasion.
HAF has been criticized for its connections to the right wing elements in the Indian government, as has Congresswoman Gabbard. How do you answer those criticisms and what is the nature of the foundation's connection to the Modi government and groups like the BJP?
HAF is a wholly independent, nonpartisan organization, and has absolutely no affiliation with or ties to any American or foreign political party. HAF was founded by second-generation Hindu Americans born and raised in the US.
In addition to the many causes mentioned earlier, HAF promotes a strong U.S-India bilateral relationship grounded in mutual respect, promoting shared values and has, at times, criticized government decisions regardless of which Indian political party was in power. HAF's interest in India stems from its place as a sacred geography for the tradition, and because most of the world's Hindus reside or originate from there.
Lawmakers from both sides of the aisle and members of both the Trump and Obama Administrations have visited India to demonstrate their commitment to expanding the US-India strategic partnership. President Obama met with Prime Minister Modi eight times during his second term, described his relationship with PM Modi as one of his highest foreign policy priorities, and even called to say goodbye during the last days of his presidency. Countless lawmakers have also visited India and BJP's elected leaders to demonstrate their commitment to expanding the US-India strategic partnership. Many, including Leader Pelosi, traveled to both New York City's Madison Square Garden and California's Silicon Valley, to attend massive Indian American community welcome gatherings for the popular leader.
Rep. Gabbard similarly met with India's leaders, so judging Rep. Gabbard or any Hindu American by a measure different from that of others, or to impugn a different, or "special" relationship with a foreign government simply on the basis of a shared religion is Hinduphobic and xenophobic.
FOLLOW UP QUESTION FROM EOIN HIGGINS:
The only additional question I have relates to your last point: "judging Rep. Gabbard or any Hindu American by a measure different from that of others" in relation to her relationship with the Modi government/right wing elements in Indian politics is "Hinduphobic." (am I reading that correctly)
But Rep. Gabbard does have a close relationship with those elements of Indian politics, as shown in her trip to India in 2014 at the invitation of Prime Minister Modi — just want to be sure we're on the same page with that being different than someone making a blanket assumption based solely on religion.
My point is only that her meeting with Prime Minister Modi is no different or anymore noteworthy than other lawmakers meeting with the democratically elected members of the current or any ruling Indian party.
Consider April 2018 which saw a bipartisan Congressional delegation which included Rep. Pete Olson, Rep. Terry Sewell, Rep. Dina Titus, Rep. Brenda Lawrence, Rep. Raja Krishnamoorthi, Rep. Drew Ferguson and Rep. Tom Suozzi; or the bipartisan delegation in May 2017 — which included Leader Pelosi (D-CA), Rep. Elliot Engel, Rep. Jim McGovern, Rep. Jim Sensenbrenner, Rep. Betty McCollum, Rep. Judy Chu, Rep. Joyce Beatty, Rep. Pramila Jayapal, and Rep. Judy Chu.
If questions were raised about only Reps. Gabbard, Krishnamoorthi, and Jayapal, then yes, I would argue that the line of questioning is Hinduphobic and xenophobic.
Open Letter to Eoin Higgins, Iles Matthews, Vivian Schiller, Donald Shaw
RE: Hinduphobic Op Ed on Sludge
Hi Eoin,
Well, I've now seen the article you published, so soon after I shared detailed responses to your questions. As you might imagine, I'm profoundly disappointed and shocked by how you have chosen to portray me, personally, and the Hindu American Foundation, where I work.
I made myself available to you in good faith, believing you would abide by the Civil Constitution set forth by Sludge. I provided detailed answers on very short notice (despite our closed office), which you appear to have intentionally omitted, amongst other editorial errors, in order to add to your collection of articles critical of Rep. Gabbard.
It is my abiding hope that you will consider my note below and update your article after exercising the due diligence that should have been prior to publication:
The headline makes a conclusive statement–"Tulsi Gabbard Took Thousands From Members of Right-Wing Hindu Group." The sub-headline makes an equally damaging claim in quoting that HAF is a "pernicious organization." Right from the start, you have completely misrepresented the record of HAF, my personal politics and ideology, and the very thrust of our 15 year record. Did you even for a moment examine HAF's record of statements, affiliations, political positions, and more? Did you bother for a moment to peruse the website where you would find:

our work on religious freedom initiatives through the International Religious Freedom Roundtable in Washington, D.C;
our role as a leading voice on international and domestic civil rights issues, including advocating on behalf of minority women's rights in countries such as Pakistan and Bangladesh;
our support of Muslim and Sikh employment rights in the U.S. through CA Assembly Bill 19649;
our speaking out against the unconstitutional surveillance of mosques in New York, pushing for immigration reform and gun safety reform;
our advocacy for the inclusion of hate crime reporting against Sikhs, Arabs, and Hindus by the FBI and much more;
our work in advocating for marriage equality and women's access to healthcare;
our record on several church-state cases, including as an amici in the Supreme Court on the Ten Commandments in public places and much more;
our status as the only Hindu organization that sits on the National Leadership Council that includes the NAACP, ACLU, and many other giants in the field of civil rights advocacy?
And these are just a handful of examples. On what factual basis, then, do you nonchalantly declare HAF a Right-Wing group?
You quote a doctoral student who relentlessly attacks HAF and impugns all kinds of terrible motives to the organization I run and co-founded. But did you demand facts to support such breathtaking accusations? Did you ask me my view of these horrible pronouncements? Does journalistic ethics and Civil's Constitution not enjoin journalists to make "reasonable efforts by the author of the work or those who publish that work to verify the truthfulness of that fact," which could include giving me an opportunity to respond to allegations made against me or the organization I run or checking our website and countless testimonies and reports that are on the public record?
You quote Coalition Against Genocide (CAG), and in doing so, render credibility to a group masquerading as something that is far larger or real than it really is. Are you aware that this website (they have no legal status, no office, no board of directors, no employees) has a record of attacking Hindu organizations in the US?

The irascibility of these attacks led to our efforts to expose this coalition as nothing more than a variety of defunct website portals with various names, but all managed by the same four people, including the Dr. Shaik Ubaid whom you liberally quote.
The entire story is outlined here: as is a detailed flowchart tracking the lack of transparency and accountability of this "coalition."
By the way, you link to the press release where Samir Kalra is quoted, but stated the date of the release as 2003, when this was written in 2013. HAF wasn't established until September 2003.
You linked a piece by Zahir Janmohamed from which you make the claim that: "Observers on Capitol Hill say the Foundation has recently become more vocal in their support for India's Hindu nationalist Prime Minister, Narendra Modi." Did you not see the piece I wrote in the same Outlook magazine detailing his biases and setting the record straight? https://www.outlookindia.com/website/story/the-masters-voice/290204
Your research, I hope, demonstrated that my husband and I almost exclusively supported Democratic candidates, as do many HAF leaders, and that I and HAF publicly and unequivocally oppose many Trump positions. Vis a vis India, HAF has spoken out against cow-related vigilantism, killings/lynchings, and has led on the issue of Dalit rights and recognition by the greater Hindu community. Our report against caste-based discrimination was groundbreaking and started an international conversation on how to end the horrible practice.
What is horrifying to me is that because my husband and I chose to support the first Hindu woman to be elected to the US Congress — as Hindu Americans ourselves — you make the incredible claim that HAF maintains "ties" with right-wing organizations in India. Could you detail those "ties?" I already wrote to you that my husband, Aseem, and colleagues, Mihir, and most board members were born in the US, are US citizens and never will or can vote in India, and are proud Americans. I am shocked at the alacrity with which you slander us with false ties that do not exist. I'd like to know the factual basis for your characterization. And please don't point out any meeting with or writings about the prime minister of India because we are amongst a long line of CEOs, lawmakers, think tanks, and NGOs that have done the same without censure. As it stands, I can only assume that you are insinuating something different is at play on the basis of our religious and ethnic identities.
I strongly appeal to you that the many factual errors and omissions be rectified in the interest of journalism based on "transparency and trust." Adjust the headline and remove our names, or at the very least, include facts about HAF's work in the realm of civil and human rights listed above, and our denial of association with any organization based in India.
This is the very least that I hope you will consider.
Best,
Suhag