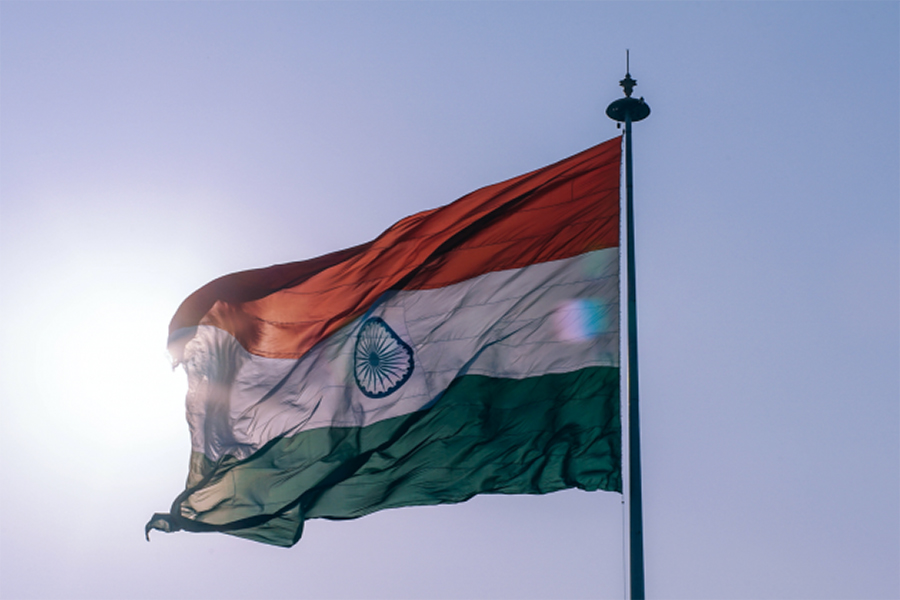 Sometime around 2010, a Pakistani Hindu named Amar Lal grabbed his family, passports, and whatever few possessions they could carry and fled from Pakistan overnight.
His younger brother's wife's kidnapping was the last straw.
They knew there was little chance they'd see her again. She met the same fate that thousands of mostly young Hindu and Christian women in Pakistan face: kidnapping, forced conversion to Islam, and being sold into sex slavery or married off to complete strangers, often two to three times their age.
When they arrived in India, they were met not with a safe haven, but new dangers.
Lack of legal immigration status — India had no formal refugee policy in place to handle the inflow of the religiously persecuted — meant they were forced to settle into a squalid, makeshift tent city.
Their new life came with a leash of sorts. Temporary permits allowed movement only within a particular geographic radius, or else face arrest, which Amar did and spent two years in jail. Their dusty shelter of tattered canvases strewn together offered little respite from Rajasthan's relentless desert sun and even less from its howling cold night winds. Given the lack of adequate food, electricity, and sanitation, and the trauma of an albeit fear-laden life interrupted made them prime candidates for depression, anxiety, and respiratory and water-borne diseases.
Without legal status, a steady job and education for his children — the surest means of escaping their misery and starting afresh — were out of the realm of possibility.
As of 2013, there were hundreds of camps like the one the Lal family moved into scattered across western and northern India. An estimated 100,000 Pakistani Christians, Hindus, and Sikhs had fled their home country and approximately 1,000 persecuted people were annually crossing the border into Rajasthan alone.
Even though they met the criteria for refugee status under international law due to their well-founded fear of persecution and the Pakistan government's failure to protect them, they were not officially recognized as refugees by either the Indian government or the United Nations High Commissioner for Refugees. Religious refugees from Afghanistan and Bangladesh shared a similar fate. Without a formal refugee policy in place, these people fleeing religious persecution were caught in legal limbo.
That is until December 17, 2019 — the day India's Parliament passed a citizenship amendment bill (CAA), providing amnesty and a fast-track path to citizenship to families like Amar Lal's.
CAA's fast-track path to citizenship provides legal status to persecuted Buddhists, Christians, Hindus, Jains, Sikhs, and Zoroastrians (Parsis) who arrived in India on or before December 31, 2014, from the three neighboring countries, and reduces the residency requirement for naturalization from 11 to 6 years.
One would think American lawmakers from the world's oldest democracy – a nation that takes pride in being a refuge for "the huddled masses" – would express support for lawmakers of the world's largest democracy, and our strongest ally in the region, for protecting religious freedom and stopping a human rights catastrophe.
After all, the CAA protects the most vulnerable people, grants them the religious freedom they were denied in their home country, and provides a clear and fast path to citizenship, something many Americans are fighting for here in the US.
Instead and to the contrary, we've heard cries from certain Members of Congress (and even the Seattle city council) for falsely proclaiming the "loss of India's secular fabric."
This misguided outcry of concern and the false accusation that India has established a "religious test for citizenship excluding Muslims" happened despite the fact that India has not made a single change to the rights of existing Indian citizens and the United States has a near-exact law in place regarding religious refugees.
Moreover, other refugees, including Muslims, can still immigrate to India through normal channels and naturalization requirements for immigrants not fleeing religious persecution remain unchanged.
American lawmakers should read the Lautenberg-Specter Amendment.
The Lautenberg-Specter Amendment has been extended with broad, bipartisan support every year since it was first passed into law in 1989.
Reviewing this amendment may be helpful to lawmakers in avoiding any further ill-informed and hypocritical statements about India's intent to be a refuge for the religiously persecuted, much like America during its founding.
Senator Lautenberg created a legal presumption of refugee status, a fast-track, for certain religious minorities. Meaning that, unlike other classes of refuges, those coming under the purview of the Lautenberg Amendment did not have to prove they faced a well-founded fear of persecution.
The original amendment specified Jews and Evangelical Christians from the former Soviet Union as well as members of the Ukrainian Catholic and Ukrainian Orthodox churches. Over the years, the law, with the passage of the Specter Amendment in 2004, has been expanded to include Baha'i, Christians, and Jews from Iran.
American interests and credibility would be far better served by decrying and countering the institutionalized discrimination against non-Muslims and those not allowed to call themselves Muslim in Afghanistan, Bangladesh, and Pakistan, rather than misrepresenting India's efforts to address a serious refugee crisis.
Regardless, Afghan, Bangladeshi, or Pakistani Muslims seeking Indian citizenship can still enter under normal immigrant and non-immigrant pathways, and live in the country for the regular residency threshold of 14 years and apply for citizenship like anyone else.
As Americans, we know that our own immigration system today can be discriminatory, through mechanisms as outright as travel bans and as benign as country caps, and that we must exercise the legislative will to reform it.
To be clear, both the US and Indian laws could be better worded to espouse the ideals upon which they were both founded.
Persecuted Muslim sects such as Ahmadiyya Muslims and some Shia Muslims, as well as members of ethnic groups like Sindhis and Baloch from Pakistan, as well as certain Shia Muslims from Afghanistan, are not mentioned in the CAA. These groups, like Hindus, Buddhists, Jains, Sikhs, Christians, and Parsis, have endured well documented oppression, even the danger of genocide.
Similarly, the Lautenberg-Specter Amendment, in the absence of being named, does not lift any of the higher burdens of proof imposed upon the Hindu spiritual leaders and Hindu devotees living in Russia who have been targeted, or witnessed their sacred text, the Bhagavad Gita be banned; or Russian Mormons and Muslims who have faced harassment and subjugation, should they seek asylum.
Any specific outlining of groups is prone to inadvertent exclusion. Thus, neutral language such as replacing specific mentions of groups with the more general term "religious minorities" could better reflect the impetus behind both of these critical and necessary laws.
There is one key difference that's worth noting: India, though a secular republic, is an ancient and living sacred homeland for Buddhists, Hindus, Jains, and Sikhs. The only people for whom America is similarly sacred are Native Americans, and we've seen the government's track record on that front.
India's CAA is no different than America's Lautenberg-Specter Amendment. It has simply created a carve out for particularly vulnerable groups because of extenuating circumstances they face, without impacting the standard pathways for citizenship.
Americans should know and improve our own laws before pointing fingers.