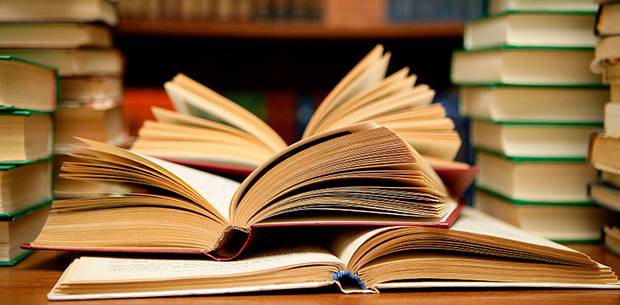 Growing up in Texas, one of my clearest memories from middle school is when my brother (okay to be honest, my parents), gifted me a gold Ganesh pendant for Raksha Bandhan. I was so proud that I finally had my own piece of jewelry which showcased my identity, like all of my Catholic friends with their own delicate gold crosses.
That pride lasted until about 4 pm the following school day, when I was approached by a classmate, who asked what I was wearing. I was excited to be able to explain my faith, and told said classmate about the Remover of Obstacles. She grew increasingly angry as I was speaking. "God hates that you know! You're going to go to hell for wearing a false idol. You're going to burn in hell," she finally spat at me before walking away.
I was only 12, and I found the incident pretty scary. I didn't have the language to explain that my pendant was not a false idol. I wasn't overly concerned about burning in hell, but I was afraid that I was going to be constantly attacked by my peers for my faith, and that was a more troublesome and immediate matter. Most of my peers were more interested in my Pokemon cards than my pendant though, and the incident and emotions passed. My pendant was the only encounter with Hinduism any of my classmates really had until I got to tenth grade, when my well-meaning teacher fumbled through the lesson, mixing up the definitions for karma and moksha, and moving onto Buddhism before I could really process what had happened. At the time I found this lucky, as little to no impact was made on my classmates, and Kavita was just the-girl-who-really-likes-basketball again, sans any conversation.
I got through school luckier than many of my peers. My parents had exposed me to enough opportunities to build and develop my faith that I was able to get through my friend's questions, and the luck translated to much fewer questions than many of my Hindu peers.
However, I heard the horror stories from my friends, who were asked about their caste, or whether they had a cow in their backyard, or had to listen to snickering remarks about Gandhi dots.  I got knots in my stomach just wondering how I would ever respond to such things if they were to come up. While I was confident in my own beliefs, all of these things were so foreign to the faith that I practiced myself, that I felt unequipped to answer.
This year, I just started graduate school, and was immensely excited to be surrounded by such incredibly intelligent people. However, when I was asked by multiple people if I was a "Hindi", or why I wore the number 3 (I was gifted a new Aum pendant), I felt the burn of disappointment. I was tired. Why did I have to explain this most basic part of my identity? Wasn't that what we all went to school for the last 16+ years for? To interact with the world equipped with a basic understanding of how the world, and those in it, work?
When I realized I had an opportunity to be a part of the review process for Texas textbooks, I applied immediately, and was accepted. It meant rearranging my summer, and cancelling other commitments to participate in the weeklong process, but it seemed like a small sacrifice if I could help ensure that textbooks represented the faith I practiced, instead of the faith that distant scholars insisted upon. When I got to Austin, I was prepared to read textbooks in a critical fashion, and ensure that they met all of the standards our state had decided upon to vet for their quality as a resource for students. Instead, I was asked to Control F my way through material, finding any phrase that matched the TEK or ELP, and check off a long list of boxes. Reading a paragraph was subtly discouraged. There was little to no room to make statements about inaccuracies- we barely looked at 50 pages of the entire textbook.
Despite spending a week locked up in a hotel in Austin and poring over the material, I caught no sight of the word Hindu at all. I felt pretty defeated as I realized that for all my time, I had made no impact on the process, and that students would continue to read about caste and cows and tease their Hindu peers about their false idols.
Luckily though, I was never working alone. While I may not have created an impact myself as an independent reviewer, the impressive team at the Hindu American Foundation was able to deliver when given the opportunity to make a change. With Murali Balaji, the Director of Education and Curricular Reform, spearheading a strong team of similarly motivated individuals, textbooks in Texas have accomplished something very simple: they are beginning to actually represent Hinduism. They better reflect the faith I, and an incredibly diverse population of Hindus, practice. They are more accurate than before. With such a diverse population, and such a wide plethora of beliefs, some will argue the nuance of these statements, I'm sure. However, this is a victory for Hindus throughout Texas – and because of Texas' clout throughout the US, the entire nation.
Thanks to the Hindu American Foundation's work, the challenges I faced won't hold for my cousins, for my nieces and nephews, or for my children.