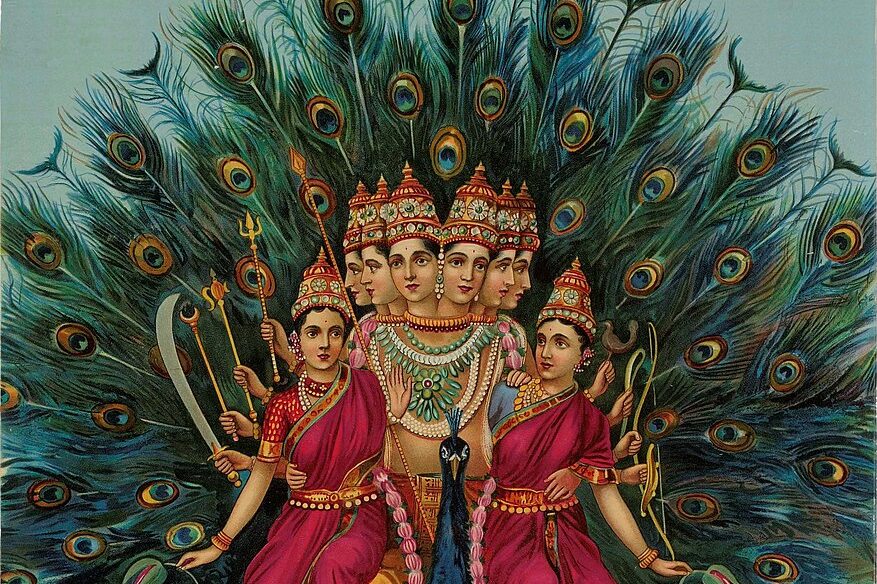 Though a multi-billion dollar fitness industry today, yoga is originally about much more than physical exercise: it's about calming the mind and controlling the senses, so we can achieve a state of inner awareness.
But what does this actually mean? What inside us are we attempting to become more aware of and why is it important we do so?
Well, according to Hindu teachings, the divine source of all creation exists within everyone and everything. By increasing our awareness of its presence within ourselves, we learn to increase our awareness of its presence everywhere else, gaining a sense of connection with the rest of the world as one sacred family.
Merely gaining a sense of this connection, however, isn't as far as our practice should take us. True spiritual connections are bound by the ties of love. Doing yoga properly, therefore, means deepening the love we have for our divine family by honoring and respecting them through sincere service.
It should hence come as no surprise Hinduism's greatest yogis are also some of its greatest servants, using their immense gifts in devotion to others for the ultimate good of all. If we too want to become great yogis, we must learn to follow in their footsteps by tapping into their mood of devotion. Luckily, there are a number of ways to do that, including practicing the yogic postures that honor them. Here thus are three, named after some of Hinduism's most popular deities.

Hanumanasana
The Ramayana, one of Hinduism's great epics, tells the tale of the exiled Prince Rama (an avatar of Vishnu, the god of preservation) who journeyed across the ocean to rescue his wife Sita from a power-hungry and demonic king named Ravana.
In the quest to save her, Rama allied with an intelligent monkey warrior race known as Vanaras, amongst whom was Hanuman. Famous as the son of Vayu (the wind god), with some even believing him to be an avatar of Shiva (the god of transformation), he was endowed with extraordinary abilities from a young age. Highly mischievous as a child, attempting even to swallow the sun, thinking it was a delicious fruit, he is beloved by all — especially children — for his whimsical and fun-loving nature, but more so for the staunch and loyal servant he grew into.
When, for example, Rama discovered Sita was being held captive across the ocean in Lanka, and all in his party wondered who among them could leap across to reach Ravana's kingdom, Hanuman took on the challenge, expanding his body to 50 times its normal height and springing forth with unfathomable energy. Displaying, in a single jump, the immensity of his speed, power, and unfaltering courage, Hanuman made it to Lanka, proving that, in fact, his greatest strength was his limitless loyalty and devotion to Rama, the divine goal of his life.
Commemorating Hanuman's miraculous leap, Hanumanasana is an advanced split position, with one leg extended in front of the torso and the other behind. Stretching the hands to the sky in a spirit of upliftment, before folding forward over the extended leg in a mood of surrender, this asana invokes a powerful devotion, the kind touched by those who strive to serve without any reserve, despite not knowing what the outcome might be. 

Garudasana
The son of the great sage named Kashyapa and his wife Vinata, Garuda is a truly remarkable deity, who is said to have been hatched from an egg, emerging with the body of a human, but donning a beak of an eagle, along with a pair of wings.
Renowned as Vishnu's most trusted carrier whose very wings are believed to emit the sound of the Vedas as he flies, he attained the exalted position after displaying his immense powers when he easily defeated the gods and stole their nectar of immortality. Impressed by his abilities, but even more impressed by his restraint, as he didn't drink a single drop of the elixir while having it in his possession, Vishnu's affinity towards Garuda was quickly reciprocated, as the two became eternally linked in service.
Accompanying the god on many of his most important missions, Garuda's numerous valiant and devotional deeds have earned him widespread recognition, not only in India, but places like Thailand and Indonesia, where he is hailed as the national symbol.
So bearing the name of Vishnu's universally revered ride, Garudasana is a standing posture in which the yogi wraps one leg over and around the other and bends the knees, balancing on one foot while one arm is crossed over the other with the forearms tightly wrapped together. A practice in maintaining a steady intention amidst the dynamic forces of motion, this pose teaches one to focus the mind towards a divine goal, remaining undisturbed by all distractions.

Skandasana (Ashtanga version)
Born as the son of Shiva and Goddess Parvati for the purpose of defeating Taraka, a ruthless demon, Skanda, whose name means "leaper," is popularly known as Kartikeya, "the god of war."
So popular, is Skanda, he is worshiped, depending on the region, with many more names, some of which include Murugan (meaning "beautiful"), Shanmukha (meaning "wisdom"), Dandapani (meaning "wielder of the mace"), Subrahmanya (meaning "worthy jewel"), and Shadanana (meaning "one who has six faces"). 
Corresponding to the five senses and the mind, all of which keep him alert on the field of battle, his faces are also a reminder to be alert in the battle of life, where we must always remain vigilant to the vices that might pull us from the path of virtue. Hence honored for his various exemplary qualities, Skanda, though born for battle, is really a serene, handsome, and spiritually inclined personality, driven more so by his desire to serve than to fight.
There are a few common variations of Skandasana. The one, as depicted in the above image, is the pose as taught in Ashtanga yoga, where one leg is hooked behind the neck as the other leg is straightened into a standing position, folding the torso into a deep stretch. Requiring strong balance through a vigorous postural hold, this asana has a unique way of helping practitioners cultivate a warrior-like focus in their spiritual goals.
If you enjoyed this piece, then you may also be interested in reading "The Hindu roots of yoga: Dashavatar"