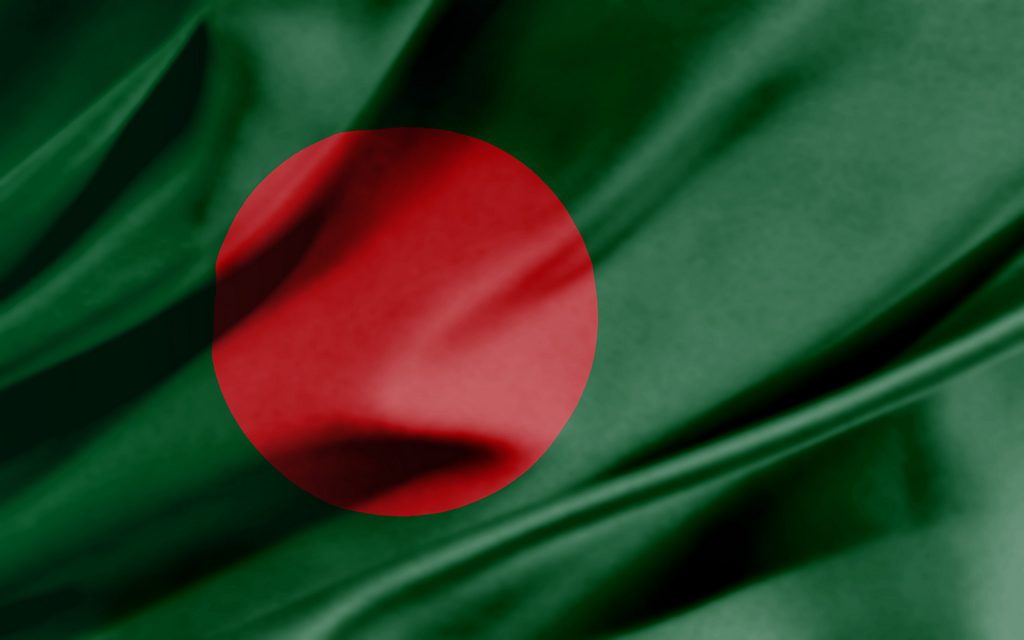 Jogeshwar Roy, a 55 year-old Hindu priest, was preparing for prayers at the Deviganj temple one morning in February 2016. Without warning, six Islamic militants fired gunshots and launched grenades at the temple, while shouting "Allah ho Akbar" and telling Hindu infidels to go to India. They stabbed Roy, slit his throat, and harmed a devotee who attempted to save Roy.
ISIS claimed responsibility for the attack and released the following statement: "In a security operation facilitated by the almighty God, soldiers of the Caliphate liquidated the priest Jogeshwar Roy, the founder and the head of the Deviganj temple that belongs to the infidel Hindus. [T]he Mujahideen returned to their positions unharmed, and all praise be to God."
Local police ignored ISIS's claim of responsibility and instead apprehended members of the banned militant outfit Jama'atul Mujahideen Bangladesh (JMB) and Jamaat-e-Islami (JeI), reflecting a failure by Bangladeshi authorities to acknowledge and address the presence of ISIS in the country.
Shyamanda Das, Anand Gopal Ganguly, Debesh Chandra Praminik, Nikhil Joarder, and Paramananda Roy all met similar fates as Jogeshwar Roy at the hands of ISIS in 2016, as documented in the Hindu American Foundation's latest human rights report. Though Hindus have been the disproportionate victims of such religiously motivated violence, Buddhists, Christians, atheists, and members of minority Muslim sects have not been spared either.
ISIS has also launched high-profile terror attacks, including on the Holey Artisan Bakery in the Diplomatic area of Dhaka in 2016 and a series of terror bombings in early 2017.
While such types of attacks are certainly not new in Bangladesh, they represent a dangerous expansion of ISIS activities in the country.
But why has ISIS found such a fertile ground for its operations in this seemingly secular nation?
As noted foreign policy expert, Seth Oldmixon recently stated, "In Bangladesh, extremist ideology…is spreading…When extremist organizations like Jamaat-e-Islami and Hefazat-e-Islam are treated as 'moderate,' mainstream religious organizations, their messages of hatred and violence are normalized in society. Militant groups like AQIS [al Qaeda in the Indian Subcontinent] and ISIS don't need to have forward operating bases where recruits can be radicalized and activated to carry out attacks."
The presence and expansion of ISIS should thus not be interpreted as an incongruent phenomenon in Bangladesh, despite the country's initial emergence as a secular nation. It should instead be understood and confronted as a new, albeit distinct, phase in a long continuum of extremism and violence that dates back to the country's independence in 1971.
Islamist groups in Bangladesh, most notably JeI, have always wielded tremendous power through extensive grassroots networks and ideological training centers, and have exerted disproportionate influence over the country's political, social, legal, and religious affairs. JeI strives to create an Islamic state in Bangladesh, as explicitly laid out in its charter. And JeI and other Islamist groups have routinely utilized violent tactics to achieve this religio-political goal.
During the 1971 War of Independence, JeI affiliated Islamist militias collaborated with the Pakistani army and engaged in mass-violence against Hindus and secular Bangladeshis to prevent the country from becoming an independent secular republic. The ensuing violence resulting in the deaths of an estimated two million East Pakistani citizens, the ethnic cleansing of 10 million ethnic Bengalis (mainly Hindus) who fled to India, and the rape of 200,000 women.
Subsequently, following the 2001 elections, JeI unleashed a large-scale systematic campaign of violence targeting the Hindu community that lasted more than 150 days, involved 18,000 incidents of major crimes, and led an estimated 500,000 Hindus to seek refuge in India.  They similarly instigated large bouts of violence in 2013 and 2014.
In 2013, the relatively unknown Hefazat-e-Islam also gained national prominence when it organized mass protests and called for the execution of "atheist bloggers" as part of its 13-point Islamist agenda. The charter included, in part, "banning women from the work force by ending 'free mixing' of the sexes, a harsh new blasphemy law similar to Pakistan's, and the declaration of the beleaguered Ahmadi sect as non-Muslim…'"
Beyond JeI and Hefazat, other indigenous groups in Bangladesh, such as JMB and Ansarullah Bangla Team (ABT), explicitly espouse armed jihad and support ISIS and AQIS in pursuit of an Islamic state. Accordingly, they've carried out both targeted killings of religious minorities and atheists, as well as large scale attacks. In 2005 when the JeI-Bangladesh Nationalist Party coalition government was in power, for instance, JMB went on a bombing campaign and set off nearly 500 bombs in more than 60 districts across the country.
Consequently, whether it's ISIS, AQIS, Hefazat, JeI, JMB, ABT or any other organization operating in Bangladesh is relatively less important and a matter of semantics. What's more critical is the consistent ideological impetus driving the actions of all these groups: the creation of an Islamic State and the belief that there is no space (or one that is relegated to second-class status) for non-believers.
And rather than effectively confronting this ideological threat, the Awami League government has appeased radical groups and imposed restrictions on the freedom of speech and shut down blog sites critical of Islamists. It has also revised textbooks at the urging of Hefazat, cleansing them of references to prominent Hindu writers and to the Ramayana, an ancient Hindu epic, among other changes.
Political officials of the secular Awami League have even collaborated with Islamists at times, including when a local official in the Narayanhat Union Council in Fatikchhari Upazila in Chittagong exhorted members of Tablighi Jamaat, a global extremist Sunni Muslim missionary organization, to convert Hindus to Islam if they wanted his support.
As Islamist groups will inevitably continue to pursue their goals of an Islamic state, the onus is on the Awami League government to stem the rising tide of extremism.
It must first and foremost end its flirtations and appeasement of extremists, and push back the creeping Islamization in the public sphere, textbooks, and the legal system.
At the same time, it cannot continue to ostensibly clamp down on certain radical groups, while refusing to even acknowledge the presence of others. This haphazard policy will only diminish its credibility and its ability to effectively confront violent attacks.
And finally, it must send a strong and repeated message of support for true secularism and against Islamist ideology through both its actions and words. This requires, in part, the creation of an atmosphere where pluralism, religious freedom, and freedom of expression are allowed to thrive and are firmly protected.
Only then will Bangladesh stand a chance to reclaim its secular roots.
Samir Kalra, Esq. is a Senior Director at the Hindu American Foundation.