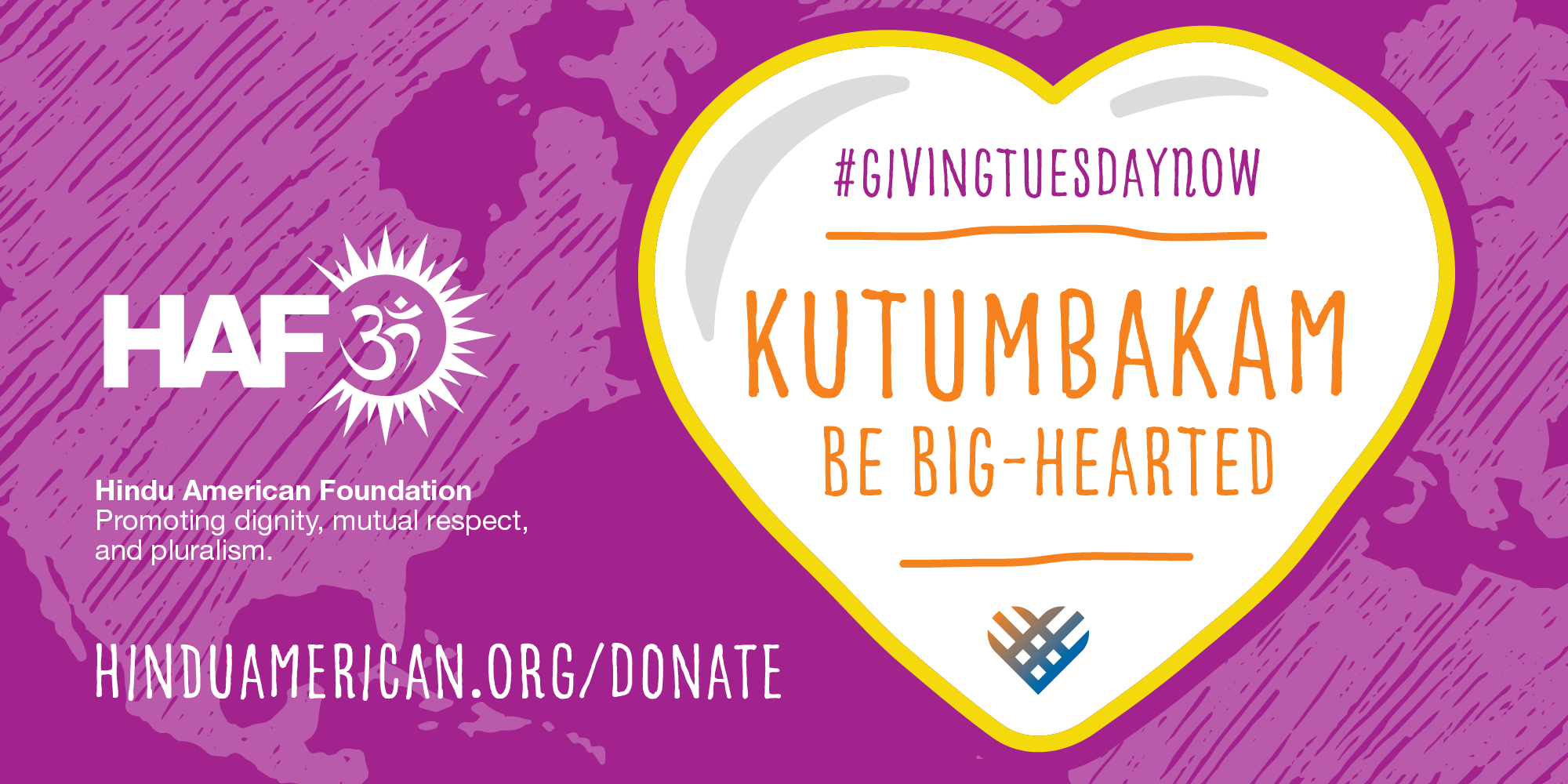 On Tuesday, May 5, otherwise known as #GivingTuesdayNow, two distinguished charities have come together to support one another — Hindu American Foundation (HAF) and HungerMitao. HAF is asking its family of loyal supporters and followers to help them raise $25,000, and will share a portion of the proceeds with HungerMitao.
HAF, a nonprofit educational and advocacy organization, focuses on educating the public about Hindus and Hinduism and advocating for policies and practices that ensure the well-being of all people and the planet. HungerMitao, founded by Raj and Aradhana Asava, works closely with the Feeding America network of food banks to provide more than 10 million meals across the U.S. Every day, there are millions of children and adults who do not get the meals they need to thrive, and HungerMitao is working to close that meal gap. In 2019, Raj and Aradhana Asava were named one of HAF's Pride of the Community Award recipients.
This partnership of advocacy and fighting hunger comes at a time when food kitchens are struggling to provide for millions of families across the nation. HAF is proud to partner with HungerMitao to support those in need.
Whether you can donate $10 or $101, your contribution will make a difference. Support your national advocacy organization while feeding the hungry. You can donate to HAF on Tuesday, May 5 (or before)! Select 'Giving Tuesday Now' from the dropdown menu.
For more information about this HAF partnership or to discuss ways to give, please contact Seetha Aiyar, Senior Director of Philanthropic Partnerships at seetha@hinduamerican.org.