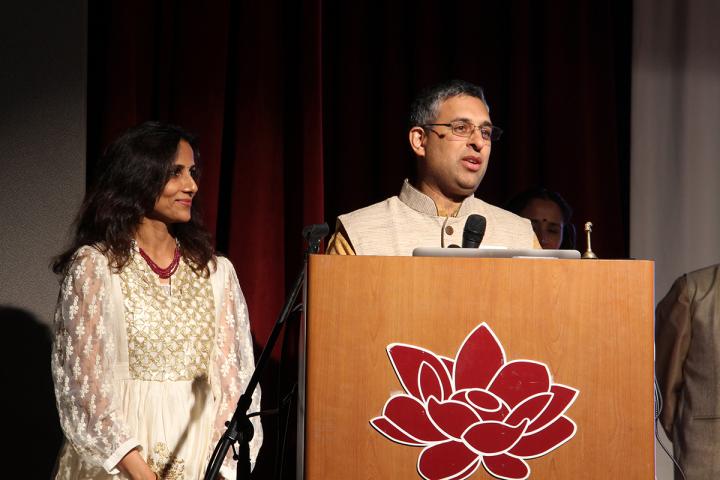 In the February 17, 2006 issue of India Abroad, letters to the editor from activists affiliated with the organization Friends of South Asia were published containing defamatory and blatantly false statements about the Hindu American Foundation  and its leaders. In response, India Abroad printed the following letter to the editor on April 27, 2006, from HAF co-founder Mihir Meghani.
We are re-publishing it ourself today as the underlying issues which Dr. Meghani addressed have resurfaced in the media and the original letter is no longer available online.
Dear Editor,
Since launching in 2003, the Hindu American Foundation (HAF) has worked with groups representing most major religions and mainstream ideologies to promote understanding, tolerance and pluralism. HAF continues to serve the community as demonstrated by its strong track record in taking a Hindu American voice to the Supreme Court and the US Congress in matters involving religious liberty and human rights, and to the media in presenting balanced coverage of Hinduism. 
HAF seeks to be objective to external problems facing Hindus such as terrorism and fraudulent conversion while at the same time being honest about problems within Hindu society such as caste discrimination and violence such as that witnessed in Gujarat in 2002. HAF's track record includes expressing sadness over the death of Pope John Paul II, condemning Indian temples that ban entry of Dalit/Harijan ("untouchable") Hindus and Hindus of non-Indian descent, and more recently, supporting an accurate and fair portrayal of Islam in European newspapers.
It has been claimed that I wrote an essay for the Bharatiya Janata Party (BJP) entitled, "BJP: The Great Hindu Nationalist Ideology." As a history major at the University of Michigan in the early 1990s, I did write an essay that reflected my personal thoughts on the Hindu nationalist movement that was sweeping India. This essay was neither for public distribution nor written for the BJP. I have no knowledge of how a similar essay with my name was later published on the BJP website nor can I verify that similar versions appearing on the web have not been altered or modified. The BJP did remove my name from the essay on its website per my request as I do not stand by what is written.
After graduating from medical school and beginning my career, I left Hindu groups I was earlier involved with and came together with other Hindu Americans who shared my belief in the need for an independent, moderate and credible Hindu American voice not associated with Indian politics that would work to correct problems within Hindu society itself as well as promote a balanced understanding of Hindu traditions in the west. From these interactions, HAF was formed.
I am but one member of a large team of dedicated Hindu Americans at HAF. The essay I wrote nearly fifteen years ago representing some of the views I held as a teenager cannot be held up as representative of my views now or the views of the Hindu American Foundation. The recent personal attacks against me are false and are clearly meant to divert attention from real issues facing the community today such as terrorism, social problems, human rights, and the portrayal of our culture, religions, and history.
Sincerely,
Mihir Meghani, M.D.
Fremont, CA