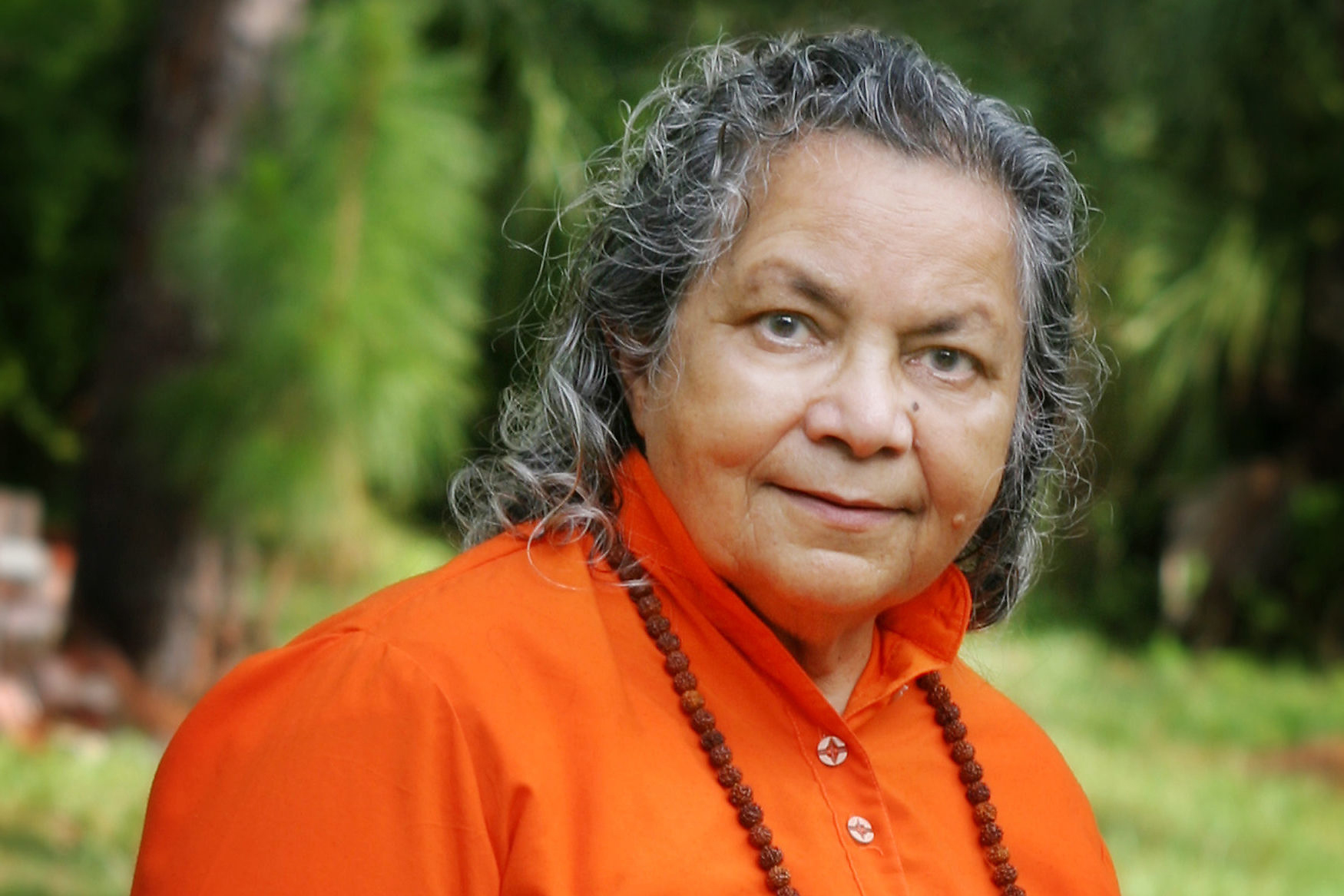 Hinduism is well known for its honoring of the divine feminine and its unique qualities. These divine qualities are represented among our goddesses — each of whom symbolizes qualities that are essential to human development, such as kindness, wisdom, and bravery —  and are also represented through women who have made strides in their own communities and become the face of modern-day dharmic teachings.
Ma Yoga Shakti, fondly known as Mataji, was an exquisite embodiment of this female divinity. She dedicated her life to guiding devotees on their path of spiritual realization. Her work is recognized to this day across the world and has inspired countless people to pursue deeper meaning in life and selfless service.
Mataji's powerful mission to encourage yogic practices is no surprise, after all, as her birthplace was Varanasi, a revered city for Hindus both in India and across the world that attracts thousands for its spiritual significance.
Mataji's mission has had an extraordinary influence on people from the East and West alike as her core values of compassion, discipline, and religious devotion are shared with the public through her non-profit organization, Yoga Shakti Mission — which expands over Mumbai, New Delhi, Chennai, New York, and several other cities.
Her dedication to public service was a result of her desire to encourage the practice of raja, bhakti, karma, and jnana yoga, but her guidance was not limited to religious practices alone. Mataji was also an avid scholar of political science and a bold leader in women's rights — an aspect of modern gurus that is often overlooked.
Mataji's journey began with her passion for creating change for women in India. She took on the role of the founding principal of a woman's college in Bihar after she completed her higher education and later developed an inclination to reach the true Divine. Her heightened perspective prompted her to establish the Annie Besant Lodge of the Theosophical Society at Chapra in 1956. After which she chose to renounce the materialistic facets of life and continue her journey as a respected sannyasini.
Her valuable service and knowledge brought her the renowned titles of Shakti Sant Shiromani and Maha Mandleshwar that have been presented to only a select number of ascetics.
Her role in the spiritual movement as one of the few female gurus at the time is also worth noting as she took on many duties from being a dedicated educator, philosopher, and most importantly a motherly figure to numerous devotees.
Mataji's ashrams continue to carry on her legacy and the mission of her life "to test the Truth of Divine Wisdom spoken and handed down by tradition by the ancient seers of India" after she departed from her physical body in February of 2015.
In the ashrams located in India, Mataji's teachings are shared at the very roots of dharmic culture and one can feel her presence while visiting these divine locations. Her values contributed greatly to the widespread effect of yoga and spiritualism in the West. Her ashrams in London, New York, and Florida provide spiritual seekers with a holy abode to aid their journey towards enlightenment and increased moral intelligence. Each of these centers conducts regular yoga sessions and offers peaceful places of worship as the devotee desires, followed by vegetarian meals.
Mataji's learnings have played a crucial role in transforming viewpoints towards Hindu practices and turning heads as people's curiosity and eagerness for religious understanding increases enormously.
As Mataji herself, deftly conveyed, "Do good, be good, think and speak good all the time" — a message that we must all carry with ourselves in order to heighten our own experience of spiritual and personal growth.