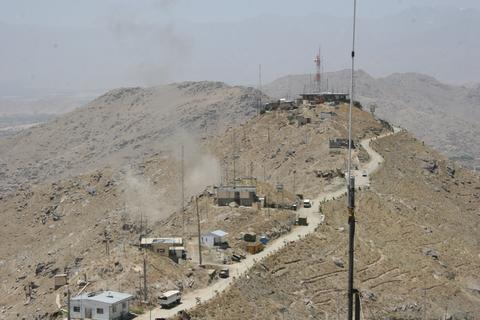 In 2012, Samir Narang and his family fled Afghanistan and sought refuge in Germany.
Samir's story is similar to many other Hindus that grew up in Afghanistan, isolated in a Hindu or Sikh temple, hiding from daily attacks, harassment, and discrimination. He spoke only Multani, a Punjabi dialect, not Pashto or Dari, Afghanistan's official languages.
In December of 2016, Samir, who had fully integrated into German life, was arrested in Hamburg and then held at a detention center. His request for an extension of his temporary suspension of deportation was denied. Samir did not have an attorney or interpreter during his deportation hearing. His asylum claim was denied.
Just six days later, Samir Narang was separated from his family and deported back to Afghanistan, where he faces the ongoing threat of religious persecution.
Both the Central Council of Afghan Hindus and Sikhs in Germany as well as the Hindu American Foundation (HAF) made efforts to stop the deportation based on hardship and humanitarian grounds…to no avail. Afghan Hindu leaders in Germany fear that there may be more such deportations in the near future.
On January 28, hundreds of Afghan Hindus and Sikhs protested in the German city of Cologne, urging the government to stop deporting Afghan refugees, especially Hindu and Sikhs who would endure religious persecution if returned to Afghanistan.
The vast majority of Hindus and Sikhs fled Afghanistan over the past several decades, with only around 3,000 remaining in the country, as documented in HAF's latest human rights report, Hindus in South Asia and the Diaspora: A Survey of Human Rights, 2017.
Notwithstanding a recent decline, Afghanistan is considered one of the oldest centers of Hindu civilization and was once home to a thriving Hindu population. Hindu or Vedic history in Afghanistan dates back thousands of years with some of the earliest settlements of people now identified as Hindus. Moreover, archaeologists have found remains of several ancient temples and numerous icons of Hindu deities at locations throughout the country.
Between the second and seventh centuries CE Afghanistan was a center of Buddhism, that simultaneously incorporated many aspects of Hinduism, and from the end of the sixth century CE to the end of tenth century CE, the "Hindu Shahis," a series of dynasties of Hindu faith, ruled Kabul and most of southeastern Afghanistan.
Even in modern times, there was a thriving community of approximately 200,000 Hindus and Sikhs residing in Afghanistan prior to the start of the civil war. These communities played an important role as traders and entrepreneurs in several parts of the country, including Kabul, Khost, Ghazni, Paktia, Kandahar, Jalalabad, Laghman, and Helmand.
Years of religious persecution, war, targeted violence, social prejudice and harassment, and the illegal occupation of their properties forced Afghan Hindus and Sikhs to flee to the neighboring countries of Pakistan and Iran, with large numbers also seeking refuge in India and the West. In the 1990s, for instance, between 25,000 and 60,000 (estimates vary) Afghan Hindus/Sikhs settled in India.
A number of these refugees then migrated to Western countries, including Germany, Belgium, the United Kingdom, and the US, with over 15,000 Afghan Hindus and Sikhs still living in India according to Khalsa Diwan Welfare Society (other groups assert that the numbers are even higher).
In India, the community has faced a number of struggles, including difficulty obtaining long-term legal status, economic marginalization, and a lack of education. Although the government recently announced plans to ease restrictions on these refugees, there has been little practical benefit yet for them.
Similarly, in Europe, while some of the Afghan Hindus and Sikhs previously received asylum, according to community leaders a number are now at risk of deportation due to a backlash against immigrants and refugees in many European countries.
Facing mounting challenges in Europe and India, and under continued pressure in Afghanistan, Afghan Hindus and Sikhs are now facing an existential crisis for their very survival. If the international community does not step in to protect and support them, their history, culture, and identity will soon join other extinct ones in the dustbin of history.
Samir Narang faces a similar struggle for his survival.
He now hides out in a Sikh temple in Kabul, where he was given shelter upon his return. With nowhere else to go, no money, and no family, Samir now survives on the charity of the temple, where another 30-40 Hindus and Sikhs live. He stays in a small room without heating or hot water and lives off of one or two meals a day. He remains scared to even leave the temple and go outside.
As he recently told a German reporter:
"I have become a beggar. I want to go back to Germany. I cannot live in a room all my life in the temple. Afghanistan is not safe. I do not want to die here."
Samir Kalra, Esq. is a Senior Director at the Hindu American Foundation.