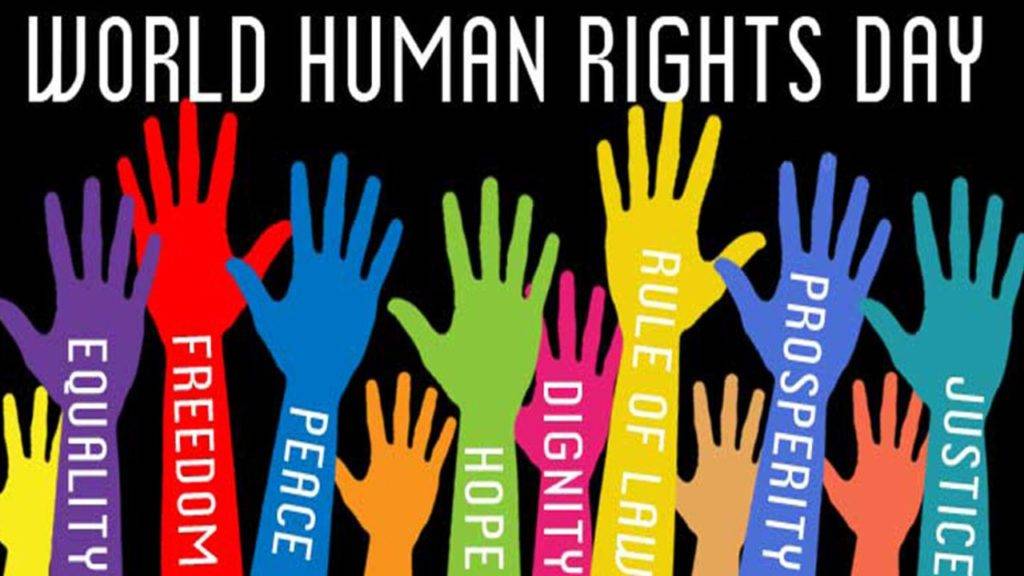 This past Saturday, December 10 marked the 66th anniversary of Human Rights Day, a day to commemorate the adoption of the Universal Declaration of Human Rights. The Declaration defines many of the basic civil, social, political, cultural and religious rights that today comprise the foundation of international human rights law.
As the world observed this occasion, the hope and promise of the Universal Declaration of Human Rights remains unfulfilled for millions of people around the world, who are deprived of justice and their fundamental human rights. This is particularly true for Hindu minorities living in countries throughout South Asia and other parts of the world.
Hindu minorities are subject to varying degrees of legal and institutional discrimination, restrictions on their religious freedom, social prejudice, violence, social persecution, and economic and political marginalization. In several countries where Hindus are substantial minorities, non-state actors advance a discriminatory and exclusivist agenda, often with the tacit or explicit support of the state. Persecution by state and non-state actors alike has led a growing number of Hindus to flee their country of origin and live as refugees or become internally displaced within their own country.
On the Verge of Extinction in Afghanistan and Kashmir
In Afghanistan, considered one of the oldest centers of Hindu civilization, the Hindu and Sikh community is on the verge of extinction. Only an estimated 3,000 Hindus/Sikhs remain in the country (down from an estimated 200,000 in 1970s) after suffering decades of violence, pervasive discrimination, and harassment. The majority of Afghan Hindus now live in India, Europe, and the U.S. Similarly, more than 300,000 Kashmiri Pandits (over 95 percent of the Kashmir Valley's indigenous Hindu population) were ethnically cleansed from the Valley in a Pakistani military sponsored campaign of targeted killings, rape, threats, and destruction of properties and religious sites. Nearly 27 years later, the Pandits remain internally displaced, with thousands still living in camps in Jammu and New Delhi, where they suffer from ongoing emotional trauma and economic marginalization.
Bhutan's Hindus Still Have Uncertain Future
Furthermore, the "refugees of Shangri La," are still struggling to assimilate to their adopted homes and come to grips with the understanding that they'll never be able to return to their homeland of Bhutan. These primarily ethnic Nepali Hindus (with smaller numbers of Buddhists) that were forced out of Bhutan in the early 1990s, fled to refugee camps in Nepal, before the majority were settled in third-party countries. America is home to approximately 85,000, who confront a number of challenges, including a high incidence of mental illness and suicide, trouble obtaining employment, and difficulty retaining their cultural and religious traditions. And those Hindus remaining in Bhutan continue to be subjected to restrictions on their religious, social, and cultural freedoms.
Malaysia's Hindus Subjected to State Discrimination
Meanwhile, Hindus face economic and social discrimination in Malaysia through the Bumiputra policies that favor the country's majority Muslim Malay population. They're also forced to adjudicate intra-family disputes in the Sharia (Islamic law) courts, where they endured severe disadvantages. This was highlighted by the case of S. Deepa, whose children, Sharmila and Mithran, were abducted by her then estranged husband, who became a Muslim and converted the children to Islam without her consent. After fighting for justice in both the Sharia and civil courts for three years, Deepa lost custody of her son to her ex-husband earlier this year.
Sri Lanka's Tamil Hindu Minority Still Awaits Justice
Elsewhere in Asia, the primarily Hindu, Tamil community in Sri Lanka is still waiting for justice for the war crimes committed by all sides during the island nation's decades' long civil war between the Sinhala Buddhist majority government and Tamil insurgent groups. Tamil civilians bore the brunt of the violence and an estimated 40,000 Tamil civilians were killed in military operations in the closing months of the war. Last week, the UN Committee Against Torture on Sri Lanka released a new report criticizing the government for its failure to adequately address post-conflict justice issues as well as the ongoing unlawful detention, torture, and sexual violence by security forces.
Bangladesh and Pakistan's Hindus Facing Regular Persecution
Diwali day riots in Brahmanbaria that led to the ransacking of more than 15 temples and at least 150 people injured and the November attacks on the Santhal tribal community in Gopalganj, capped off another tumultuous year for Hindus and other minorities in Bangladesh. The beheadings of Hindu priests and secular bloggers, abductions and conversions of Hindu girls, and forced occupation of minority owned lands also continued throughout the year unabated.
Finally, religious minorities in Pakistan, including Hindus, Christians, Ahmadi Muslims, and Shia Muslims, as well as atheists, face systematic persecution and violence, and their religious freedom is severely restricted by the government through discriminatory laws and inequitable constitutional provisions. Women of minority faiths, in particular, comprise the most vulnerable segment of Pakistani society, and their fundamental rights are violated with impunity.
To highlight these daily struggles, the Hindu American Foundation (HAF) has been hosting two Pakistani Hindu human rights leaders, Sanjesh Dhanja and Kiran Kumari, from the Pakistan Hindu Seva Welfare Trust on a nationwide tour of the U.S. for the past month. Sanjesh and Kiran have been sharing their stories of fending off kidnappers targeting young Hindu girls, advocating for groundbreaking legislation granting enfranchisement to bonded laborers, and fighting alongside other religious and social minorities in their quest to be treated as equal citizens of their country.
So as we mark Human Rights Day, let's not forget that we still have a long road to travel to ensure equality and justice for millions around the world, including marginalized and oppressed Hindu minorities, for whom the promise of the Universal Declaration of Human Rights rings hollow.
Samir Kalra, Esq. is Senior Director and Human Rights Fellow at the Hindu American Foundation.