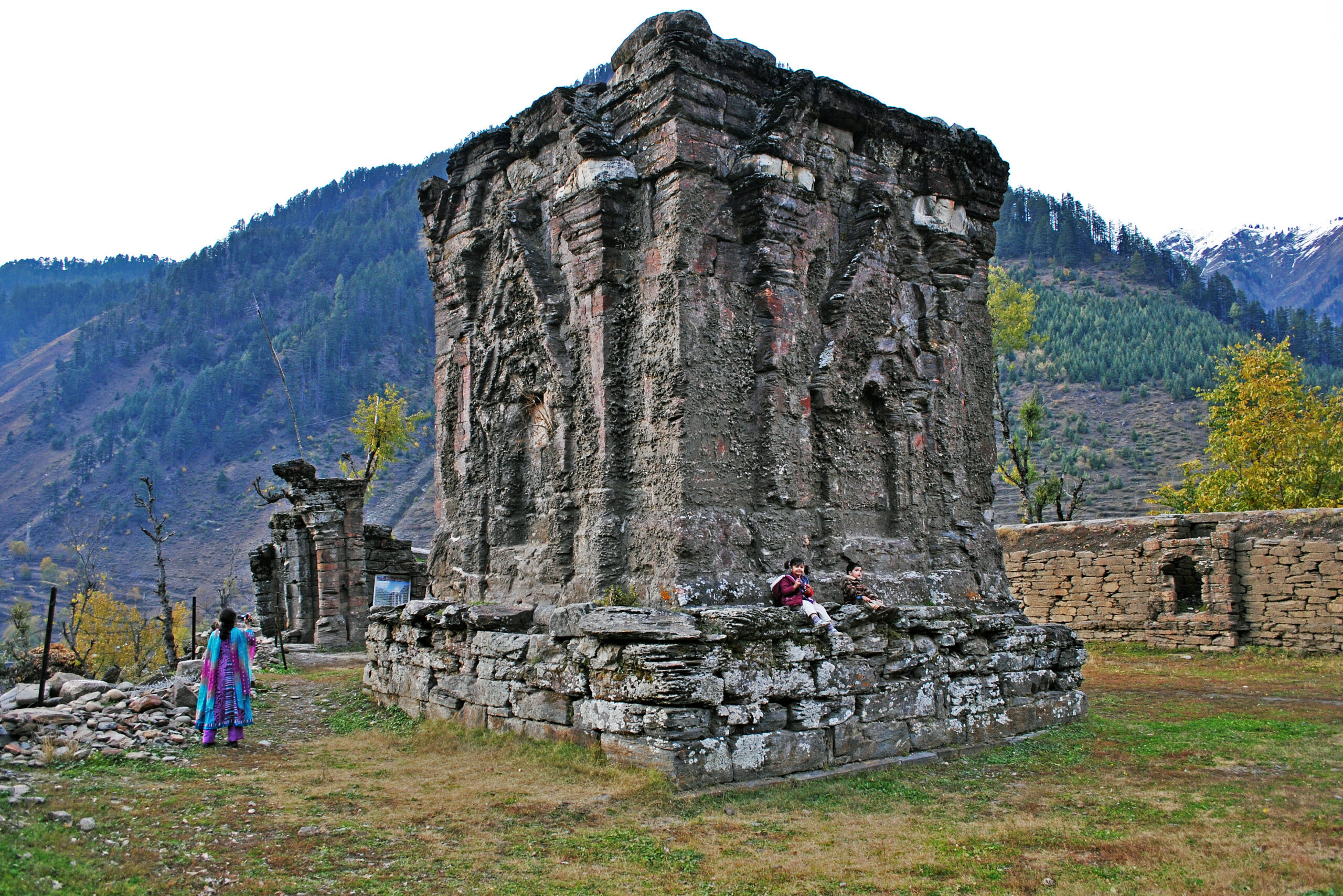 Growing up in the Kashmir Valley, Shivani Raina would regularly tell herself how lucky she was.
Situated on the banks of the Jhelum River and surrounded on all sides by the Himalayas, her birth city of Srinagar is known for its resplendent gardens, scenic vistas, and quaint houseboats and waterfronts. With blue skies in the summer, flowers in the spring, the vibrant hue of leaves changing color in the autumn, and the promise of snow during the winter, her childhood was filled with four distinctly gorgeous seasons amid a backdrop of majestic mountain peaks.
And as a Kashmiri Pandit — a community of Hindus who are indigenous to the Valley, her upbringing was imbued with spirituality. She has fond memories of regularly visiting ancient temples and bathing in their surrounding holy lakes, ponds, and springs. She also remembers how, during the summers, the roads of Srinagar would become filled with thousands of sages who would march through the city while on pilgrimage to the historic site of Amarnath Cave. Some of these sages, Raina said, would even stay with them at her parent's home, becoming like family over the years. 
Beyond the boundaries of her own faith, it was also commonplace for her to visit shrines dedicated to Sufi saints, as well as associate with Sufis. Hindus may have been a minority among the Valley's majority Muslim population, but the people were nice, crime was low, and she felt safe.
Sadly, the feeling didn't last.
Beginning in 1989, an insurgency sponsored by Pakistan's military and intelligence service inundated the Valley. With an agenda to cleanse non-Muslims from Kashmir for the purpose of changing the state's demographics, Kashmiri Pandits became the target of threats, rapes, killings, and the destruction of properties and religious sites.
Letters were sent to the homes of prominent members of the Pandit community, stating:
 "We order you to leave Kashmir immediately, otherwise your children will be harmed…we are not scaring you, but this land is only for Muslims, and is the land of Allah. Sikhs and Hindus cannot stay here. If you do not obey, we will start with your children. Kashmir liberation, Zindabad."
Raina's father, who was a cop but had gone into hiding after being tipped off that his life was under threat, arranged to have his family moved to Jammu, a city outside of the Kashmir Valley, but still part of the union territory of Jammu and Kashmir. Thus, towards the end of 1989, a 14-year-old Raina and her family packed up what they could, and made their way down the winding Himalayan roads from Srinagar to Jammu. Though they didn't know it at the time, there would be no return journey.
As they struggled to acclimate with minimum means in their new home, the situation in their old one only got worse.
On Jan. 19, 1990 — eventually dubbed "Kashmir Pandit Exodus Day" —  just weeks after Raina and her family had left, Kashmiri Pandits' worst fears were realized. From crowded streets and loud speakers, a message as cold and dark as the night in which it was delivered rang out in warning to Hindus and Sikhs living in Kashmir. They had to convert to Islam, leave the land, or die.
It was no bluff.
One elderly Kashmiri Pandit woman told the BBC, "Our people were killed. I saw a girl tortured with cigarette butts. Another man had his eyes pulled out and his body hung on a tree…" Between 1989 and 1991, 95 percent of the Valley's indigenous Hindu population — more than 350,000 Kashmiri Pandits — were ethnically cleansed from the Valley.
Most Pandit families fled to either Delhi or Jammu, where they moved into one-room living quarters in overcrowded transit camps. It was not uncommon, Raina recalls, to see anywhere from 40 to 60 people living in a space designed for only one.
Fast forward to now and there are still thousands of displaced Pandits living in these camps, as successive governments have failed to rehabilitate them to the Valley. Uprooted from their homes, jobs, and places of worship, they have struggled not only to stay alive, but to also keep their culture alive, a culture that goes back thousands of years.
Once upon a time, Kashmir was an ancient center of not just Kashmiri Shaivism (a tradition of Hinduism Kashmiri Pandits follow in which Shiva is worshipped), but Hindu learning more broadly.
In his "Linguistic Survey of India," language scholar George Grierson says, "For upwards of 2,000 years, Kashmir has been a home of Sanskrit learning, and from this small valley have issued masterpieces of history, poetry, romance, fable, and philosophy. Kashmiris are proud, and justly proud, of the literary glories of their land."
He also writes, "For centuries it was the home of great Sanskrit scholars, and at least one great Indian religion, S[h]aivism, has found some of its most eloquent teachers on the banks of the Vitasta [another name for the Jhelum]. Some of the greatest Sanskrit poets were born in and wrote in the Valley, and from it has issued in the Sanskrit language a world-famous collection of folklore."
One such prominent Kashmiri scholar was Panini, who is known today as the "father of modern Sanskrit," due in large part for authoring the "Ashtadhyayi," a Sanskrit treatise on grammar that set the linguistic framework for classical Sanskrit. Patanjali, who wrote the "Mahabhasya,"  which is considered to be the most important commentary on the "Ashtadhyayi," was from Kashmir as well. This same Patanjali is also believed by many to be the compiler of the "Yoga Sutras," the most commonly referenced text on yoga.
Besides being the birthplace of numerous notable figures, Kashmir's renown also attracted some of India's greatest philosophers and thinkers, including that of Adi Shankara (arguably the most important Advaita philosopher in history), and Ramanujacharya (one of the most important exponents of Vaishnava philosophy).
Be it science, medicine, music, philosophy, dance, language, architecture, etc., Kashmir was a hub that gave birth to and nurtured new thoughts and ideas for a long period of time.
Today, after numerous waves of persecution since the 14th century, which eventually culminated into an all-out exodus, Kashmiri Pandits and other Hindus are fighting just to be able to visit the places of pilgrimage connected to their spiritual culture, specifically ones located in what is now Pakistan-occupied Kashmir.
And though last year the Pakistan government took a step in the right direction by approving a proposal to create a corridor that will finally allow Hindu pilgrims to visit the ancient temple of Sharda Peeth, it is only one of many, many more steps that must be taken to allow Hindus access to the numerous holy springs, holy trees, holy caves, shrines, and temples that have been abandoned and are now in a dilapidated state.
A people who were ethnically cleansed and have been living as refugees in their own country for 30 years must be allowed to return safely to the Valley, so they can reconnect with their roots, and so Pandits who were born outside of Kashmir can see their ancestral homeland.