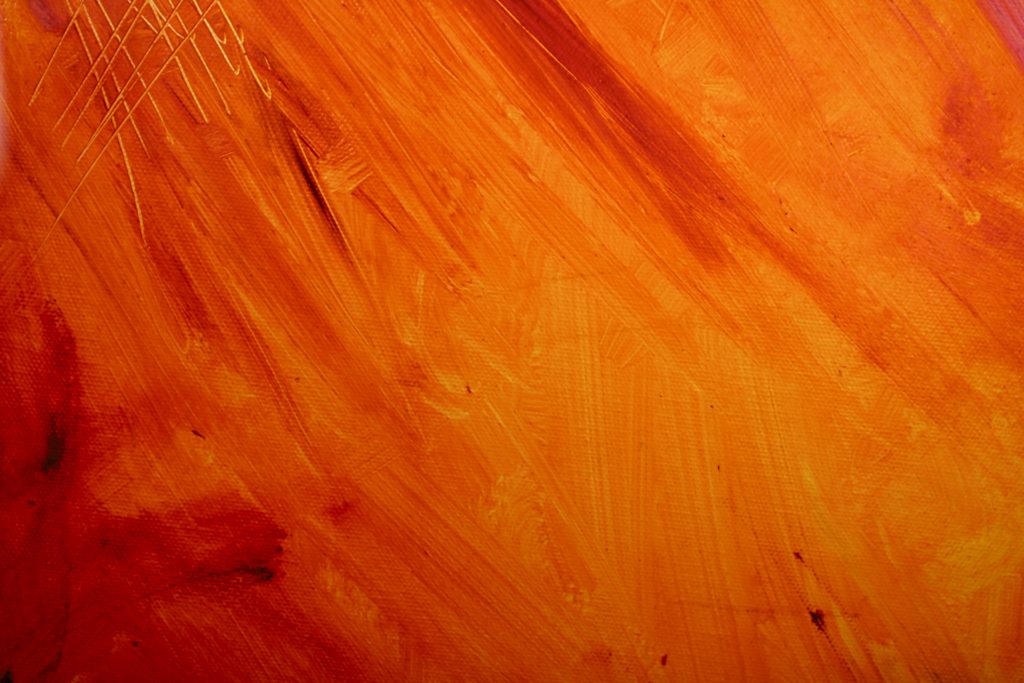 This is the second of a two-part series. A version of this was presented at the American Academy of Religions in 2018.
"Hindutva" American Political Donors and Allegations of Dual Loyalty
When the first Hindu member of Congress, Tulsi Gabbard (D-HI), also became the first Hindu to run for President of the United States in 2019, many in the community knew that the spotlight would be turned on Hindu Americans. 
Hindu Americans represent only one-percent of the total US population; globally Hindus comprise the third-largest religion. Yet, most surveys reveal low religious literacy amongst Americans about Hinduism, and a less than neutral perception of Hindus. 
Would the emergence of a Hindu American competing for the highest seat of power help dispel the many misconceptions, stereotypes, and presumptions that commonly shape the understanding of Hinduism and Hindus? Resoundingly, no.
In much of the early reporting on Gabbard's run a misconceived and dangerous thread quickly rose to the surface — that if one was a politically engaged Hindu American, one must be dually loyal (to India) and a Hindu nationalist. 
While none of the reports defined what was meant by the label "Hindu nationalist," its use as a pejorative was obvious, as were efforts to allege connections with ostensibly oppressive politics in India, without any consideration of where any individual may objectively fall on the American political spectrum and what specific policies they supported, let alone their interest in or understanding of  Indian politics. 
The first such piece was published by The Intercept — which later edited the article after fierce criticism by an independent journalist. 
The article originally stated that, "Nearly one-third of Gabbard's overall donations — $1.24 million — came from more than 800 individual donors with names, according to an expert consulted by The Intercept, that are of Hindu origin, many of whom made repeat donations. Of that amount, nearly $1.12 million was donated during the 2013-2014 election cycle and beyond, according to our analysis." 
Editors later removed a line and posted a note stating that it was not the intention of The Intercept to "question the motives of those political donors." The line which was removed had explained how the writer had hired an expert to identify, or less benignly stated, ethnically and religiously profile, donors with names of "Hindu origin." Even with the line removed and explanatory editorial note, the Intercept refused to walk back allegations of Hindu American dual loyalty.  
Incendiary stories are especially vulnerable to snowballing. 
Other outlets, including Mother Jones and Vox, carelessly and without verification republished the original trope of Indian/Hindu American donors of Tulsi Gabbard being "Hindu nationalists" or at least, "Hindu nationalist sympathizers." 
A few weeks later, the Religion News Service (RNS) one upped the previous stories. 
Not only did the writer refer to all of Gabbard's Indian-origin donors as "Hindu nationlist donors," but she also added that "the majority of the 4 million Indians living in America are foreign-born. Ties to the home country, especially for that first generation, are still very emotional — and, most importantly, wealthy Hindus contribute to parties and politicians here and in South Asia." 
This double-whammy not only doubled-down on the allegation of dual-loyalty (which is quickly denounced as anti-Semitic or Islamophobic when Jews or Muslims are accused of the same), but also suggested that Indian Americans were donating to Indian politicians or parties, which would be in gross violation of the Indian Foreign Contribution Registration Act of 2010. 
Indeed it is possible that some Indian Americans have made illegal contributions to politicians or political parties in India, but certainly any media outlet should insist on basic fact-checking.  
Despite numerous requests to correct the story, including an open letter to the editor, RNS refused to substantiate its story with verifiable facts and simply stated that they "stand by their reporting."
Given that nearly three-quarters of Hindu Americans (mostly of Indian descent) voted for Democrats in the past presidential election, the labeling 800 individual Hindu American political donors  "Hindu nationalists" is a strange attribution that is sloppy at best and racist at worst.  
Raja Krishnamoorthi and the World Hindu Congress
The WHC, organized by a coalition of duly registered Hindu American organizations, hosted 2500 Hindus from throughout the global diaspora in September of 2018. The Dalai Lama addressed the audience by video. Swami Swaroopananda (worldwide head of the Chinmaya Mission), Sri Sri Ravi Shankar (Art of Living Foundation), Satguru Dalip Singh (Namdhari Sikh), and other senior swaminis and mahatmas blessed the gathering. Padmashris, Padmabhushans and Padma Vibhushans (three of the highest honors bestowed by the Government of India) were arrayed among the panelists. Pakistani Hindus, Bhutanese Hindus, and many more were poignant voices on global human rights, environmental activism, and faith based seva. Hindus from Africa, the Middle East, South America, and more assembled to network with their co-religionists.

But a short address by Mohan Bhagwat, head of the RSS — which, fair enough, is the official voice of Hindutva — transformed the entire event into a galvanizing point for an alliance of South Asian, Ambedkar Dalit, Sikh, and Muslim activism. 
As a result, Rep. Raja Krishnamoorthi, a Democrat and one of only four Indian Americans in the US Congress, became the target for unrelenting social media attacks and demonstrations for appearing on the dais at one point in the WHC — a dais where the Lt. Governor of Illinois, the Vice Presidents of India and Suriname, and assorted elected leaders from Mauritius, and from various European countries also spoke.  

To deconstruct this overwrought targeting of Krishnamoorthi, it's illuminating to shed light on who actually was protesting the events in Chicago.  
The six protestors that stood on their chairs and raised slogans to disrupt the event were arrested by Chicago police, and immediately released a rambling manifesto that threw in a demand to a Hindu Chicago city council member to oppose the opening of a local police academy.  
Another Twitter handle organizing against WHC includes the same actors that hounded and mocked Hindu children in California trying to improve school textbooks during live, televised public testimony with this musing: "It's only after I came to the United States that I learnt about what an oppressive construct Hinduism is."  

And yet another activist claimed that the Kashmir unrest began with the advent of the Modi government and then called for a ban of Bhagwat's visa. 
Finally, dozens of protesting extremists unfurled separatist flags for Khalistan and the ISI funded Referendum 2020 in the WHC parking lot.

In this mad rush to render the WHC toxic, most absurd was the spirited defense of the United States Commission on International Religious Freedom (USCIRF). 
Two South Asian academics, writing in support of the protestors, described USCIRF approvingly as an "American congressional institution" (because Hindu Americans have opposed its listing of India as a Country of Concern alongside Cuba and Afghanistan for curtailing religious freedom).  In fact, USCIRF is a commission convened only in 1998, under the Clinton Administration, with deep roots in the ultra-conservative American Evangelical Christian movement and promotes that agenda through commissioners with overt anti-LGBT, anti-Muslim, and anti-Hindu views.
Congressman Raja Krishnamoorthy, after speaking at the World Hindu Congress (WHC) held in a district neighboring his Chicago constituency, was ultimately disinvited by South Asian Americans Leading Together from an event to mark (with some irony) bullying and hate crimes.  
UC Irvine's "Hindutva" Chair
In 2016, UC Irvine, rejected a $6 million gift to endow four chairs in Hindu, Sikh, Jain, and Buddhist studies. 
The donors were working through the Dharma Civilization Foundation (DCF), a registered 501(c)(3) non-profit organization based in the US. DCF's stated mission: "To establish the systematic study of Dharma, its interpretation and application through the creation of academic and intellectual infrastructure and institutions." 
The reason: the American donors — all respected physicians, entrepreneurs, and contributing members of their communities — were allegedly tied to Hindutva organizations and pushing a Hindutva agenda.
A protest started by a handful of South Asian professors at UCI, gained hundreds of signatories within days, successfully derailing two years of constructive engagement, relationship building, and negotiations. Many of the names on the letter appear frequently on similar protest letters seeking to deplatform speakers or make larger political statements such as Boycott, Divest, Sanction. 
One of the donors told a reporter, "I feel strongly violated, humiliated and discriminated against.  The university pursued us for two years. We never wanted to be in a place that was not receptive." 
When the US Government Called for Religious Tribunals — House Resolution 417
House Resolution 417 (H.Res.417) was a resolution introduced in the US Congress in 2013 which called upon the Government of India to empower the National Commission on Minorities to conduct trials and hear appeals, amongst other things, including the continued denial of then Chief Minister Narendra Modi's travel visa to the US.  
"It's the equivalent of the US government empowering an agency made up of everyone but white Christians Americans to prosecute and judge white Christian Americans," we explained to well meaning congressmen who may not have fully understood the scope of what H. Res. 417 was proposing (the language of this US resolution, we were told by the sponsoring office, drafted and advocated for by a coalition of South Asian academics, Indian American Muslim activists, Khalistan sympathetic groups, and members of the Overseas Friends of Congress).  
One academician has suggested, in her analysis of HAF's work on H.Res. 417 and more broadly, that what HAF seeks for Hindus as minorities in the US is ironically in contradiction with what it wants for minorities in India. 
However, HAF opposed H.Res.417, as did many Indian Americans, on the principles of secularism, equal protection, transparency, and fairness as we understand these principles as Americans.  
We did not believe special courts made up of representatives of religious minority communities to hold hearings against members of the religious majority provided equal protection as enshrined in the Indian Constitution. Additionally, the very framework suggested falsely that only Hindus were perpetrators of communal violence in India.  
Indeed the real irony in Hindu advocacy is that even as HAF joins diverse coalitions to oppose government endorsement of religion, such as the state of Texas sponsoring a Ten Commandments monument of public grounds, or opposing laws restricting access to birth control, consistency requires HAF to advocate against India's "secular" government establishing religious courts or controlling Hindu temples, or providing special concessions based on religion, such as separate personal laws that most adversely affect Indian women of all religions.  
This false accusation of Hindu Americans wanting parity here and Hindu hegemony in India fails to recognize that Hindu Americans have not called on the US government to dole out special privileges to them as religious minorities, and insist only on equal consideration under extant law; and in India, have called for laws to be modified to treat all people alike — removing special privileges for anyone. Thus, Hindu American advocacy efforts across contexts are entirely consistent across varying secular realities.  
"Freedom of Speech?" – Depends on Who You Are and What You'll Say
HAF unequivocally opposed Wendy Doniger's wild romp with Hinduism in The Hindus: An Alternative History. And while HAF was amongst the many Hindus who protested against the book possibly winning the National Book Critic's Circle award (it lost), the Foundation was also amongst those who condemned its banning.  
But to simplify this issue to one of religious fundamentalism coming to heads with academic freedom and freedom of thought (and speech), which it so frequently was by the media and by Doniger herself, obscured the book's factual, translation, and interpretive errors that not only lay Hindus, but other academics were pointing out.  
And clearly oblivious to any contradiction, scholars such as Vijay Prashad who wrote paeans to Doniger for her "tribute" to Hinduism, and vociferously condemned the "Hindu Right" for their quashing of academic freedom as well as extensive critiques of The Hindus, have had no qualms in calling for boycotts of Israeli academics and their institutions or forcing cancellations of speakers invited on college campuses, such as Narendra Modi's Skype address to students at Wharton Business School.
As with all causes tied up with issues of identity and meaning, there were Hindus who used unacceptably extreme rhetoric or threats of violence during the ordeal. But there were far more Hindus — conservative, moderate, and liberal — who chose to publicly engage Doniger in dialogue, or express opposition to the content of her scholarship and value of her work. That these voices found space is thanks to the internet and democratization of information. But for the American Academic of Religions, however, even these voices were simply labeled Hindutva in order to uncritically discredit them.
Conclusion
While the meaning or intent behind the label of Hindutva may not always be obvious, the impact is. Labeling is being used to discredit Hindus, and override legitimate concerns. It paints legitimate Hindu American efforts to self-define as inherently suspect and robs them of their agency to engage in the public square, invest in their community needs, and contribute possible solutions rooted in Hindu teachings to the most critical issues of our age.  
In Part I, I introduced the idea of the weaponization of the term "Hindutva." It takes advantage of overall unfamiliarity of world history, reflects a sloppy use of terms like right-wing and left-wing, and highlights malintent by those uncomfortable or opposed to an ascendant Hindu voice.